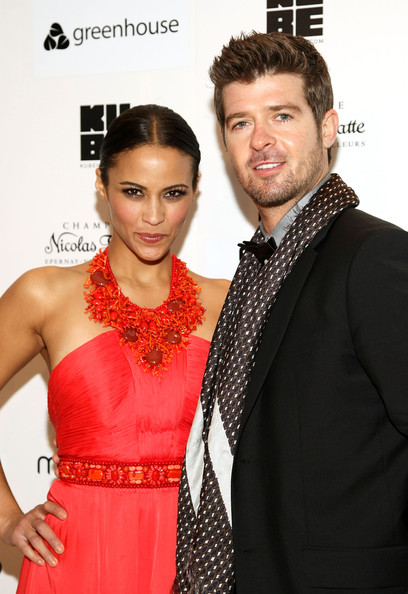 Singer Robin Thicke loves being a dad, but changing dirty diapers?-Not so much!
"I've gotten to spend a lot of time with the baby lately, learning how to be a dad," the singer  says of his three-month-old son Julian Fuego.   "I look forward to every day with him, watching him grow and learn … I want to teach him basketball and Al Green. I want to teach him Michael Jackson and all that fun stuff."
Like most dads, Robin is not too fond of dirty diapers. Recently, the singer had to change a few diapers while mom Paula Patton was busy working on a movie set.
"I did change a couple of diapers. And then I got tired of that. I like doing the holding and the playing more."
The couple have been married since 2005.