It's Family Flicks time! Pictured are the late Notorious B.I.G's (l to r) daughter T'yanna and son CJ and Cj's sister Chyna, daughter of singer Faith Evans.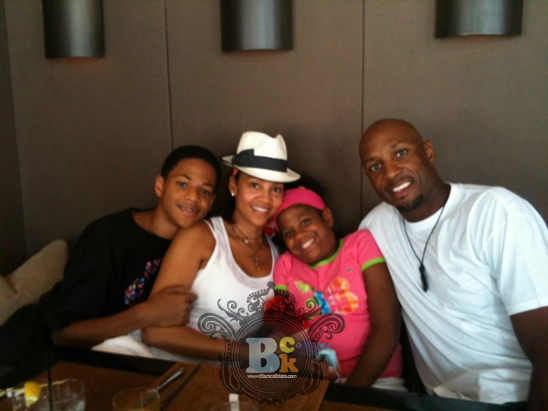 Former NBA player Alonzo Mourning sits with his son Trey, wife Tracy, and daughter Myka. Alonzo and Tracy's second son Alijah(born 2009) is missing from the picture.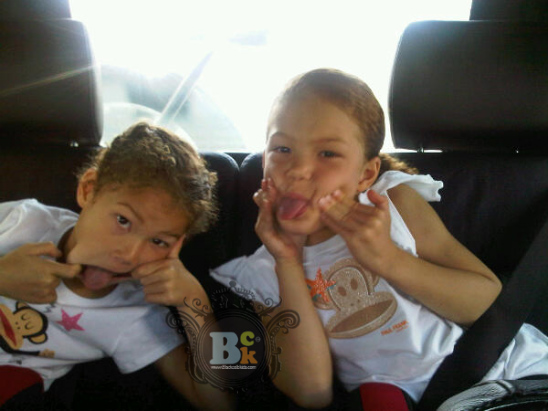 Who are these silly twins? They are the twin daughters of former NFL Michael Strahan. Their names are Sophia and Isabella (born October 2004) Strahan.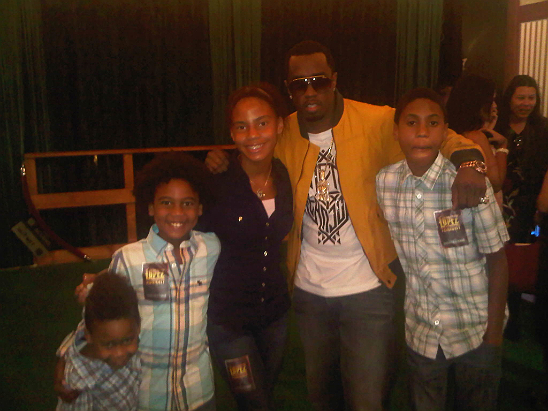 The Peetes-Ryan Elizabeth, 12, R.J., 12, Robinson, 7, and Roman, 5- met mogul Sean "Diddy" Combs while they were with their mom on the set of the George Lopez show this week.