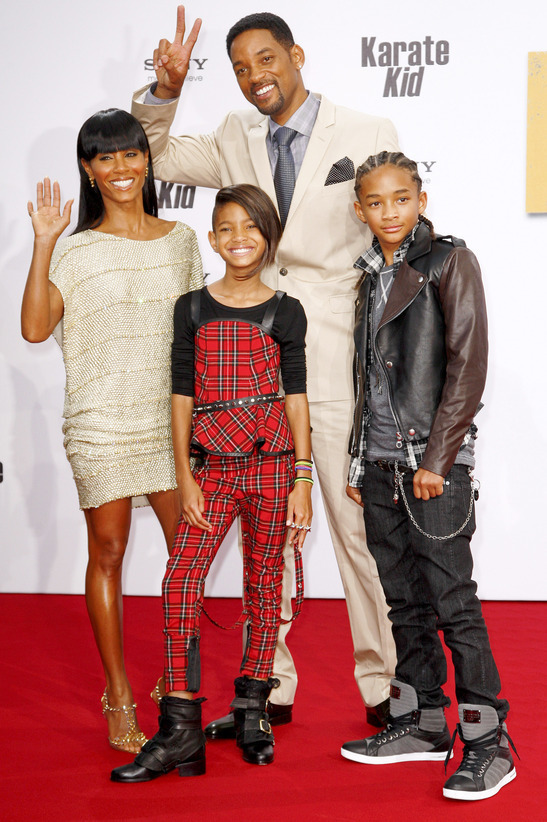 The Smith family- Will, Jada, Jaden,12, and Willow,9- pose at The 'Karate Kid' premiere in Berlin, Germany on July 20, 2010.
Meanwhile, Jaden's parents aren't concerned about him being in the spotlight:
"He grew up in this industry so it's not foreign to him. He understands that this is a family business. He didn't have the shock and the radical life change that child actors usually have coming into the business. Child stars are generally broken by the pressure of being the breadwinner of a household at 14 or 16 years old. I hope that we have a bit of handle on it. We're focusing very closely and paying attention to his energy and his desire and his love for it," said Will recently.
Photos:Fame Pictures