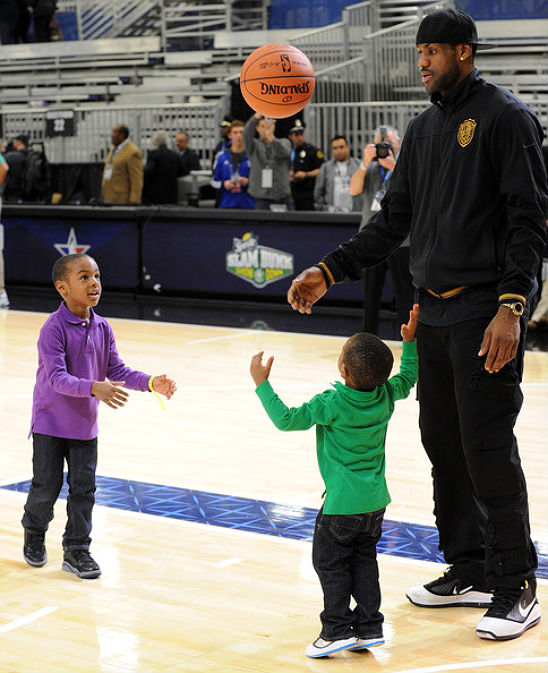 For many Cleveland Cavalier fans, NBA player Lebron's announcement yesterday to leave the Cavaliers for the Miami Heat came as a great disappointment. While many people are not happy about his decision, Lebron says he and his family are looking forward to their move to South Beach, Florida. Even Lebron's sons-Bryce and Maximus- with girlfriend Savannah are "ecstatic".
"Well, my kids, they– no, they're not at that age yet. They're five and three. [It] don't matter what, as long as they got a basketball hoop and a pool, which they got plenty of pools in South Beach, they're ecstatic.," Lebron said in an interview with ABC's Robin Roberts this morning.
He added, "I mean, but like I said, my family, all we know is Ohio. So it's a change. It's definitely a change and there's gonna be doubt, which there should be. Excitement, there was anxiety. There was afraid. There was, you know, everything that you can imagine went on in everyone's head, you know? And it should be that because that's all we knew"
So what really drove Lebron to choose Miami Heat over other contenders?
"..Ever since I was a kid, I was always the winner. I won at every level– all the way since I started playing the game of basketball at nine. I've won at every level, won championships at every level. And, you know, it won't be fulfilled until I win at the highest level."