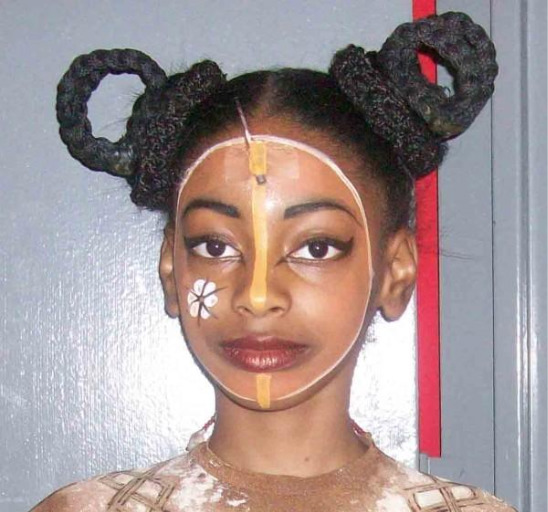 12-year-old Nia Imani is a Broadway actress, who once starred in the Tony-Award winning Broadway musical "The Lion King". Nia played the role of Young Nala, Simba's best friend.
"Nia Imani earned the role after auditioning against thousands of children in Disney's nationwide search. As a result of portraying Young Nala, Nia Imani was named one of "Black Broadway's Best" in the November 2008 issue of Ebony Magazine. She was also the first Young Nala to be photographed in full costume with fans and star in Disney's "Being A Lion Kid" video. The role also gave her the opportunity to tackle other stage roles, including portraying Malia Obama in "Defying Inequality:The Broadway Concert." Nia Imani has also starred in other stage plays such as "A Play on Words" and "A Christmas Carol;" which allowed her to appear on the Atlanta NBC affiliate news program 11 Alive in a segment on working child actors in the city (Source)".
In addition to being a Broadway actress, Nia is a recording artist, songwriter, and a producer.
Click here to listen to Nia perform her debut single "Your Journey Begins".
Check Out:
www.NiaImaniRocks.com