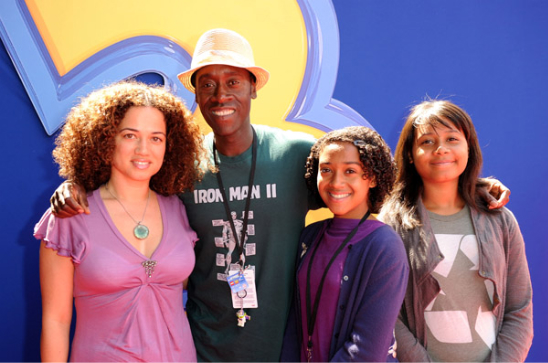 Actor Don Cheadle, his wife Bridgid, and their daughters Ayana Tai, 14, and Imani, 12, arrived at the premiere of Walt Disney Pictures' 'Toy Story 3' held at El Capitan Theatre on June 13, 2010 in Hollywood, California.
Don and Bridgid have been together nearly twenty years now.
"I am somebody who really does want to make sure my relationship stays together and that I am there for the important parts of my kids' life," Don told  Parade magazine earlier this year.