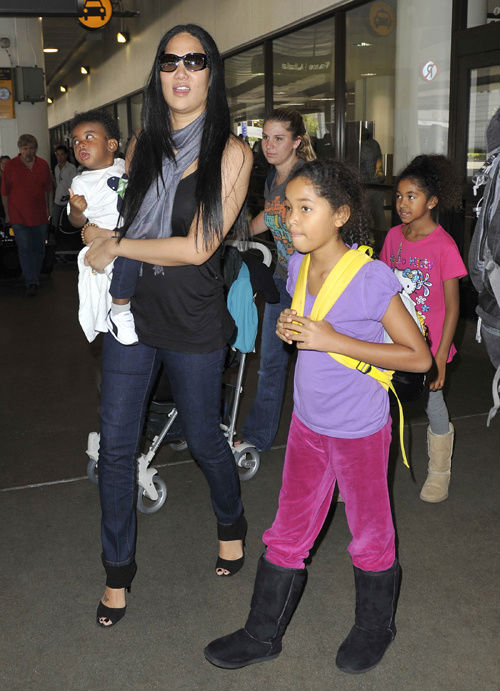 Kimora Lee Simmons and her kids-Ming,10, Aoki,7, and Kenzo,1,- arrived at LAX airport yesterday. The Simmons-Hounsou family have spent the past week in Paris.
Upon arriving at LAX airport, Kimora tweeted, "Finally made it to LA! Long flight! All three kids are sick! I'm over it! (for the moment anyway, till we do it all over again!) Happy to be in sunny CA!"
Don't Miss Out! Allow Notification Click Here..