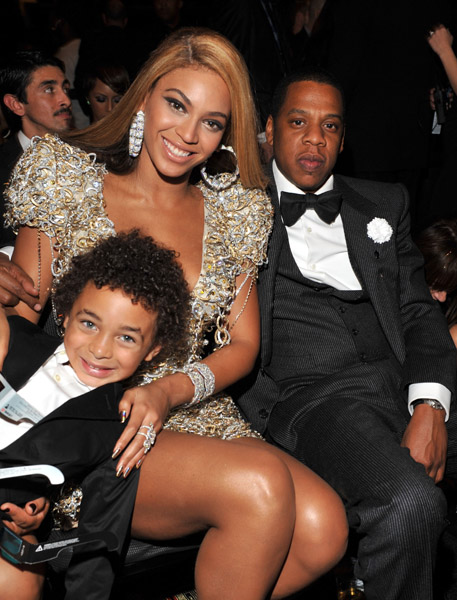 Looks like musicians Beyoncé and Jay-z are getting major parenting practice with their five-year-old nephew Daniel Julez Smith. According to Beyonce's sister Solange, the couple babysit her son on a regular basis.
"They actually request him more than I'm willing to give him," Solange reveals to Ok! magazine.
But Solange doesn't worry about the couple babysitting her tot because Jay-Z is a "very good uncle" and Beyonce is " very hands-on" when it comes to caring for Julez.
"I've had two weekends where I've been able to hand him over, and it's been very nerve-racking for me, but she does a great job. The bedtimes we got to work on," Solange says of her sister's parenting skills.
"Sometimes I'll call expecting him to be asleep, but he's still up," she adds.
Recently, the married couple took young Julez to the 52nd Grammy Awards show, where the young boy accompanied his uncle on stage. When he was asked if he wanted to say anything to the audience, Daniel replied, "No, Thank You!"
"I was a proud mom that he used his manners," his mother Solange admits. "Because anything could have come out of that mouth."