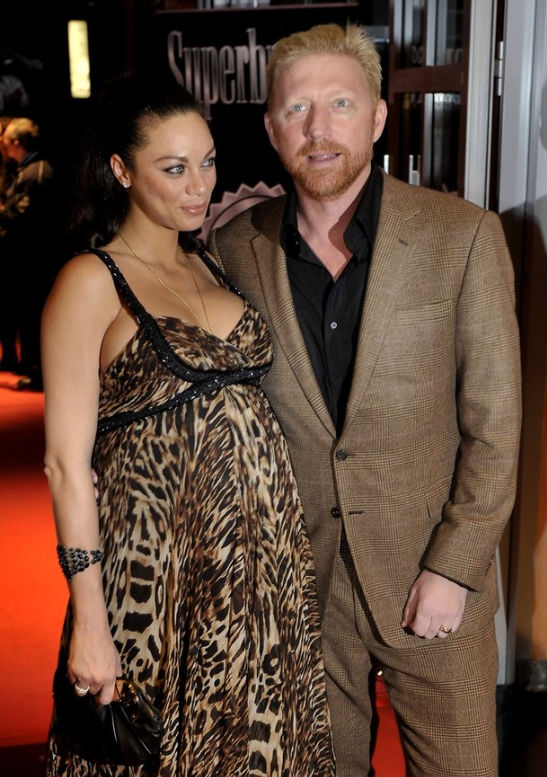 It's a boy for tennis player Boris Becker and his wife Sharlely 'Lilly' Kerssenberg . The couple welcomed their son Amadeus Benedict Edley Luis Becker at 12:53 p.m. on February 9th.
"With this baby, my wife, Sharlely, gave me the most wonderful gift," said Becker, 42. "We are all overcome and rejoice in our life together with our son and a sibling for Noah, Elias and Anna."
Amadeus joins his siblings Noah, 16, and Elias, 10, and Anna, 9. Boris and his wife married in 2009 in St. Moritz, Switzerland.