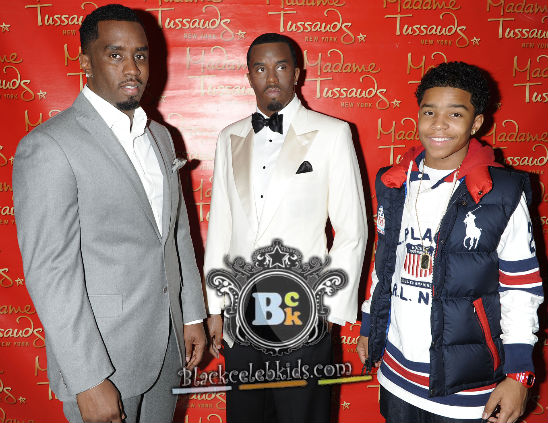 Hip-hop mogul Sean "Diddy" Combs is planning to throw a Super Sweet Sixteen birthday party for his son Justin this Saturday(Jan 23rd, 2010.) The party, which will be held at a New York City nightclub, will be attended by celebrities like Snoop Dogg, Chris Brown, Lil' Kim, among others.
As far as party theme is concern, a source tells the New York Post, "The club will be decorated with images from the New York skyline. Diddy will perform with his band, Diddy-Dirty Money, but there will also be some big-name performers taking the stage to surprise Justin. It's going to be big, but it won't be as lavish as Diddy's 40th (in November 2009). Instead of gifts, guests will be asked to make a donation to the Haiti fund."
The Prince of New York-themed party will be filmed by  MTV reality series My Super Sweet 16.
Justin turned sixteen on December 30th, 2009. Click here to see pictures from his low-key celebration.