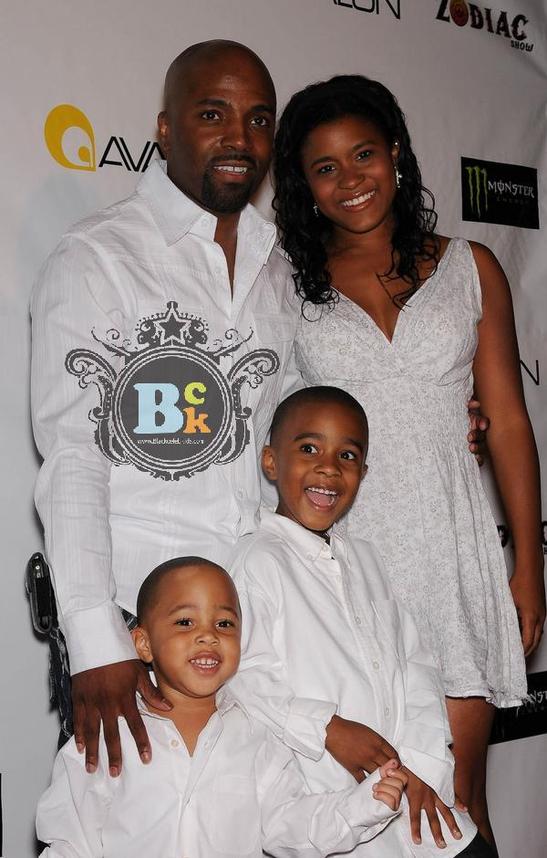 Singer Teddy Riley from the now defunct R&B group Blackstreet has been accused of violently attacking his 18-year-old daughter Taja Riley(not pictured). The weapon of choice was allegedly a guitar from the video game Rock Band.
According to documents obtained by TMZ, Taja claims that on December 23rd, Teddy " lifted a Rock Band guitar and threatened to kill person(s) w/ it."  Taja also claims she suffered "bashes to the temple, contusion on face and pain in knee."
Taja has been granted a temporary restraining order against her dad for the incident. The singer has been ordered to stay 100 yards from his daughter.
Click here for details about the incident and see a picture of an injured Taja
Pictured are Teddy with his daughter Deja, his son Teddy, and his youngest son Samar.