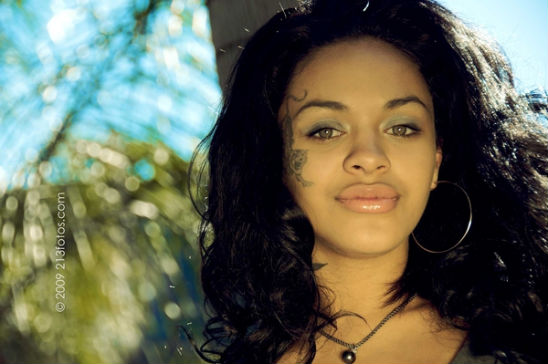 Reality star Monica "Danger" Leon has admitted that she suffered from post-partum depression after the birth of her daughter. The new mom, who welcomed her first child in October, was reportedly admitted to a psychiatric ward earlier this month for a mental breakdown. Monica has since been released and is doing "fine".
"Postpartum depression is a period of time of extreme vulnerability to depression shortly after giving birth. There is a difference between postpartum depression and the postpartum "blues." The blues are a brief period where women will become tearful or very sensitive with severe mood swings. This period usually only lasts until one to two weeks after giving birth. Many times, sleep is the problem. Lack of sleep can cause many symptoms that are similar to the postpartum blues. Postpartum blues occur in about 80% of women. Postpartum depression, on the other hand, affects 12 to 15% of women"
(Source).
Ms. Leon also claims that someone hacked into her twitter account recently and "made false statements that she [is] pregnant again."  In other words, Danger is not pregnant again….