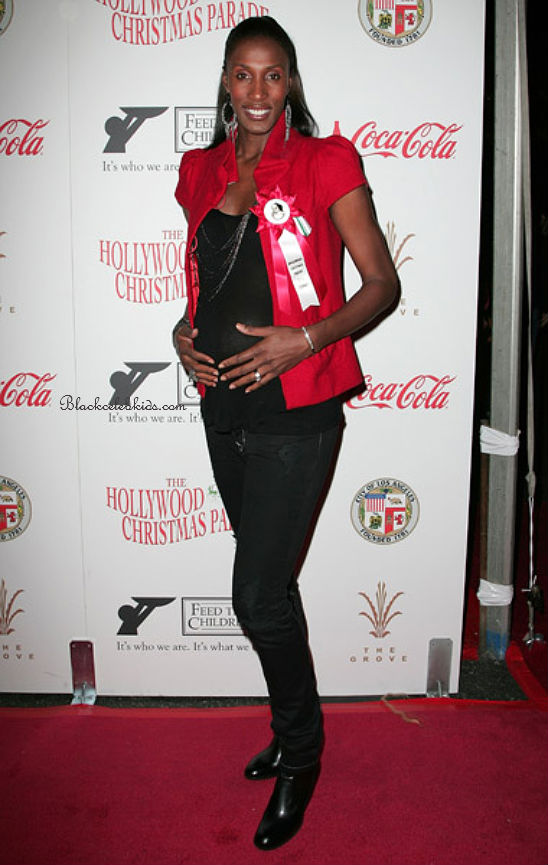 As exclusively reported on Blackcelebkids.com last week, Lisa Leslie is pregnant with her second child-a boy!
"We are excited," reveals the former WNBA player to People.com. "When we found out he was a boy, Michael shouted, 'Yes, thank you Jesus!'"
Lisa and her husband Michael Lockwood plan to name their son Michael Joseph Lockwood, Jr., but will call him by the nickname M.J.
"I imagine M.J. won't be shorter than 6'6″," says the 6'5″ mom-to be. Husband Michael, who was once a pilot for UPS and a former Air Force Academy basketball player, is 6'7″.
The couple are already parents to daughter Lauren Jolie,2 ½. Michael is also dad to two daughters from his previous marriage – Mikaela, 15, and Gabrielle, 18.