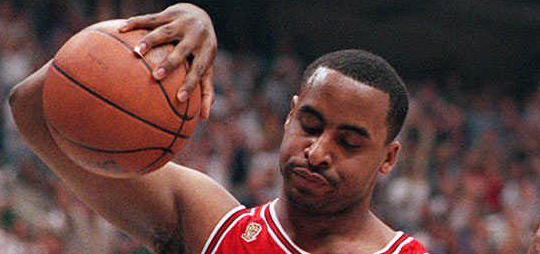 A U.S Judge has ordered a woman named Karen Russell to repay former NBA player, Jason Caffey, $57,470.50 in child support payments. Karen Russell is one of eight women who has a child with the ex-NBA player.
Last year, Caffey , who used to play for the Milwaukee Bucks, Golden State Warriors, and the Chicago Bulls, was arrested for failing to pay child support payments to Karen. Caffey negotiated his release by paying $80,000.00 to Karen and her attorney.
Here comes the twist: Caffey filed for chapter 11 bankruptcy at the time and  notified both Russell and her lawyer.  Experts say that once someone has filed for bankruptcy, he or she can not be forced to pay child support. Karen, therefore, should have put a  stop to the child support payments once she knew that Caffey had filed for bankruptcy.
Jason has ten children in all.
See the video below to hear about this bizarre case.