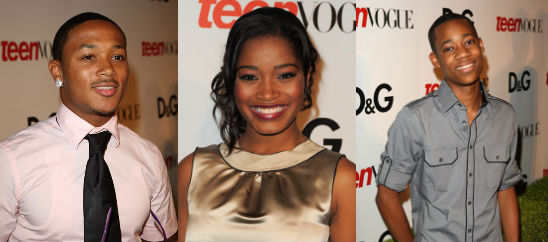 Actors Romeo Miller(L), Keke Palmer(C), and Tyler James Williams(R) were just a few of the young stars to attend the 7th Annual Teen Vogue Young Hollywood Party on September 25, 2009 in Los Angeles, California.
Tyler James Williams (Everybody Hates Chris),16, will be guest-starring in an upcoming episode of True Jackson VP, which stars Keke,16. Keke also stars in 2009 movie "Shrink" which is out on DVD September 29th.
Romeo, the son of rapper Master P a.k.a Percy Miller, is now a sophomore at University of Southern California (USC).