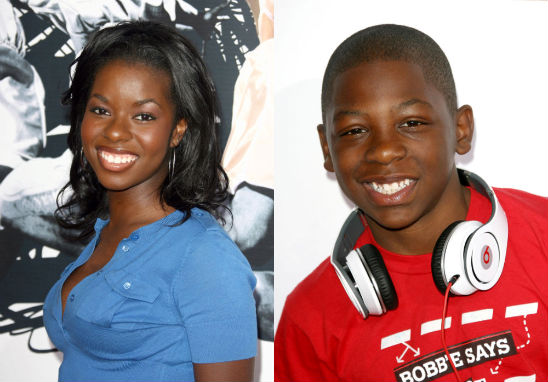 Teen actors Camille Winbush,19, and Bobb'e J. Thompson,13, attended the "More Than a Game" movie premiere held at the Grove Theaters on September 26, 2009 in Los Angeles, California.
Camille, who is best known for her role on the Bernie Mac Show, is a teenpreneur as well as an actress. When Camille was 14, she opened her own ice cream parlor called "Baked Ice". She currently runs two shops in Pasadena, California and in Atlanta, Georgia.
Meanwhile, Bobb'e has a comedy clip show series called "Bobb'e says", which premiered on August 18, 2009. You can catch Bobb'e at 8 p.m. Eastern Time Zone on the Cartoon Network.
Photos: Fame Pictures