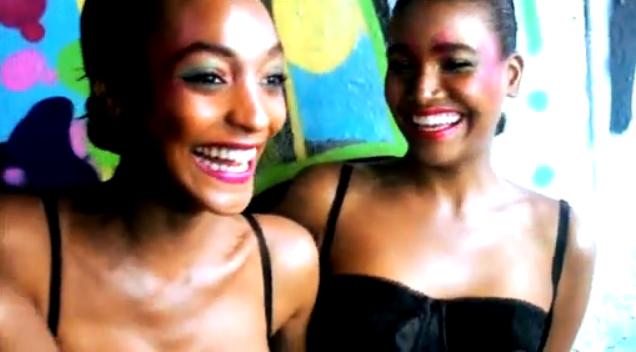 British model Jourdan Dunn, who is now five-and-a-half months pregnant, feels more comfortable in her body now than ever before. Pregnancy, it appears, has boosted Jourdan's self-esteem as well as added curves to her "skinny" body.
"I'm starting to feel more secure in who I am now. Being from an Afro-Caribbean family, being black, skinny, isn't really acceptable in that community; it's all about having curves and stuff," Dunn tells British fashion magazine I-D.
"That's why I've never been comfortable with my body until now, when I realize I can say this is who I am, I'm healthy, I've always liked to eat, and I'm now happy enough in my own skin to not give a [email protected]#$ what anyone says about me any more. Growing up, being told I was skinny, felt like teasing. Everyone was always telling me about being a model, and it used to really piss me off. Then I got scouted. It might seem like I got big jobs right away, but I can still remember going on the Storm website and seeing these other girls' amazing editorial work next to my same old test shot and Polaroids. Back then, I wondered if I would ever get a job."
Jourdan and her boyfriend of three years are expecting a baby boy this December.