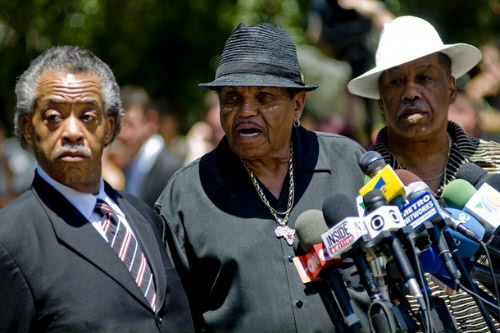 Joe Jackson, the father of the late Michael Jackson, held a press conference earlier today (June 29) outside of the Jackson family home in Encino, CA. During the conference, Joe mentioned that Michael's three kids are adjusting rather well and that he and his family " love those kids, too.""We'll give them the education they're supposed to have," he added
Video highlights:
-Al Sharpton makes a cameo and introduces Joe Jackson
-Joe says that Michael's kids are adjusting rather well and that they are "happy with the kids that they're around…they [were] never around other kids"
-Joe apologizes for promoting his record company during an interview from last night(June 28th)
Don't Miss Out! Allow Notification Click Here..