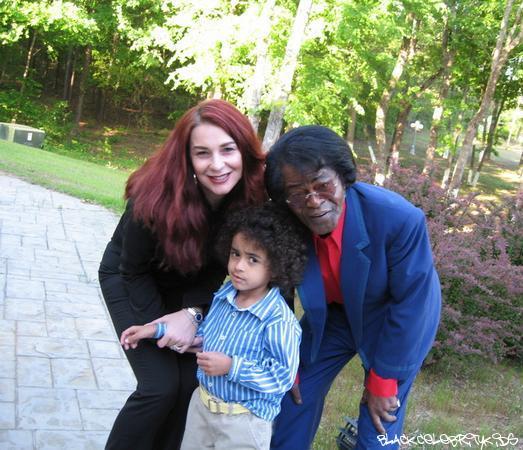 The legal battle over  the late James Brown's estate  has now ended. On Tuesday, a South Carolina judge determined that half of Brown's assets will go to a charitable trust, a quarter will go to his wife, Tomi Rae Hynie-Brown, and their young son, James Brown II, and the remainder to his adult children.
This is what Brown's widow had to say about the settlement: "I am so relieved and happy that the court has approved this settlement. I want to be able to work with the trustees and other Brown family members to promote James Brown's legacy. My son James and I are grateful to the judge and hope this nightmare is finally over."
The "nightmare" that Tomi refers to commenced after the legendary soul singer died on Christmas Day in 2006. Ever since then, the two parties involved(Tomi vs the Brown family)  have been battling over the singer's estate. At one point during the battle, a court even ordered a DNA test for James Brown II.