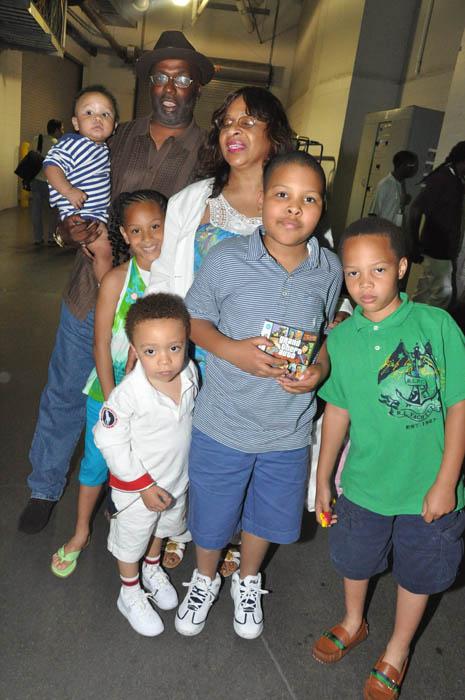 **Updated5/27: T.I. is not a married man according to Sister2Sister magazine. Read More
Rapper T.I gave a farewell concert to his fans, friends and family members on Sunday (5/24).
Here is how RollingStone described the concert:
"T.I.'s Final Goodbye Bash," as the concert was dubbed, featured a set list stocked with many of the rapper's biggest hits, including "Whatever You Like" and "Swagga Like Us." The performance also included appearances by Soulja Boy and Tip's five children, who came onstage with their mother. "I'm doing the best I can to get out there, man, and put something positive on these young kids, man," T.I. said. "I try my best. I need y'all help, though."
There to support him were his family members, wife Tameka Cottle and their kids Domani, Messiah and Deyjah, King , Major and  Zonnique. T.I. starts his prison sentence today.
Related: T.I. is a married man now.Click Here for more!
FreddyO pictures