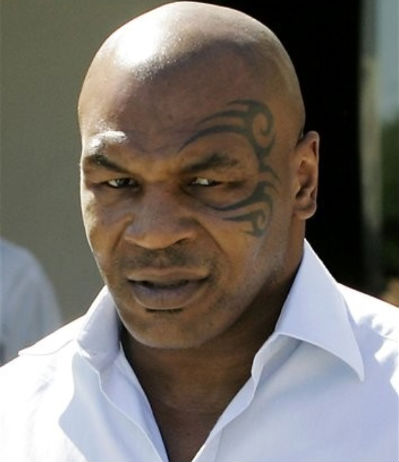 **Updated on 5/27: Exodus Tyson has sadly passed away. This is what the family had to say about the tragic accident:
"There are no words to describe the tragic loss of our beloved Exodus," the family said in a statement. "We ask you now to please respect our need at this very difficult time for privacy to grieve and try to help each other heal."(Source)
Original Story posted on 5/26:Boxer Mike Tyson's 4-year-old daughter, Exodus Tyson, is on life support and in "extremely critical condition" after accidentally hanging herself with a treadmill cable on Monday morning. Exodus' seven-year-old brother discovered his sister's lifeless body hanging from the cable cord and quickly called the little girl's mom for help. The girl's mother, who was in another room, responded and took her daughter off the cable, called 911 and attempted to revive Exodus. Responding officers and firefighters performed CPR on the girl.
Andy Hill, Phoenix police sergeant, reports the following: "Somehow she was playing on this treadmill, and there's a cord that hangs under the console — it's kind of a loop," Hill said. "Either she slipped or put her head in the loop, but it acted like a noose, and she was obviously unable to get herself off of it."
According to Hill, everything in the investigation points to an accident. "There's nothing in the investigation that revealed anything suspicious," he said.
Hill said former heavyweight champion Tyson was in Las Vegas when the accident happened but flew to Phoenix immediately after learning of his daughter's condition. Exodus is at St. Joseph's Hospital and Medical Center in central Phoenix.
Source for Original Print