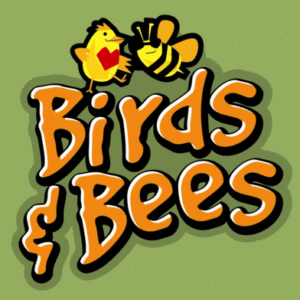 Dear Mama,
How young is too young to start talking about the "Birds and the Bees"? I watched an episode of Oprah recently and they proposed talking to your kids as early as ten years old! Is this an appropriate age to talk about the dirty to your kids?
Sincerely,
A concerned Mom in NJ
Dear Concerned Mom,
 I recall watching that episode as well. The portion of the show that stuck out to me the most was the part when a ten-year-old girl begged her mother to talk to her about "doing the dirty". At her age, i don't think i even knew the different parts of my body. Yet I am aware that kids nowadays are more advanced and probably know more about the "Birds and the Bees" than any one of us adults do. Therefore, there is perhaps no such thing as "the best time" to talk to a young child about the Birds and Bees. You have to know your child in order to figure out when the best time is. Keep in mind that when talking about this taboo subject, you should bring the conversation down to the child's level. For example, it is best to let a five-year-old think that babies are made in a baby factory.
~Mama
If you have any questions for me, Please e-mail me at [email protected].