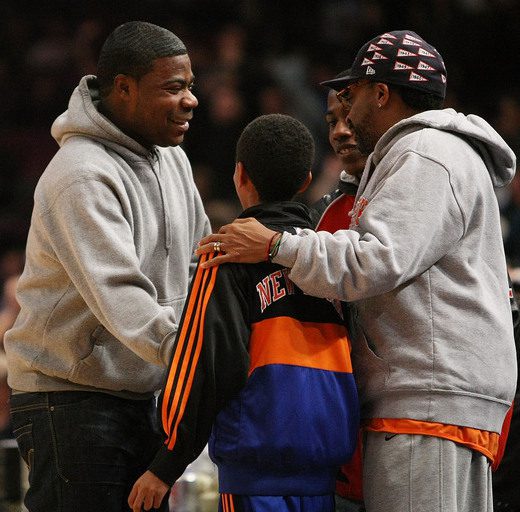 Comedian/actor Tracy Morgan and film director Spike Lee ,along with their sons, chatted it up during the game between the Charlotte Bobcats and the New York Knicks on March 7, 2009 at Madison Square Garden in New York City.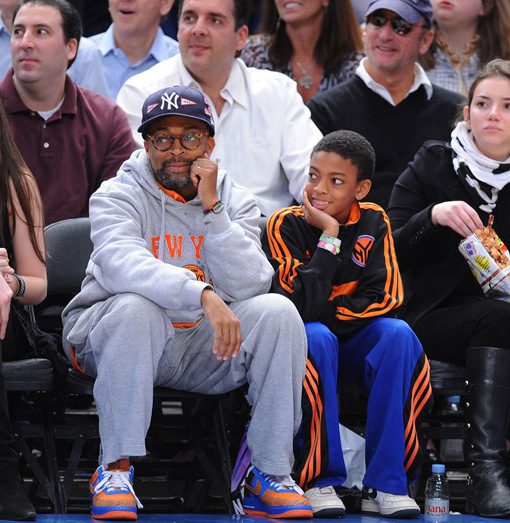 Director Spike lee watched the game with his 11-year-old son Jackson Lee.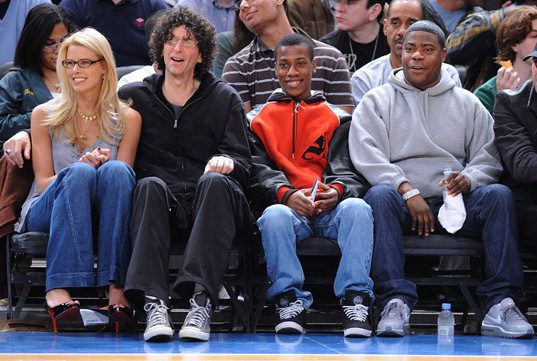 Tracy Morgan spend some quality time with his older son Tracy Jr.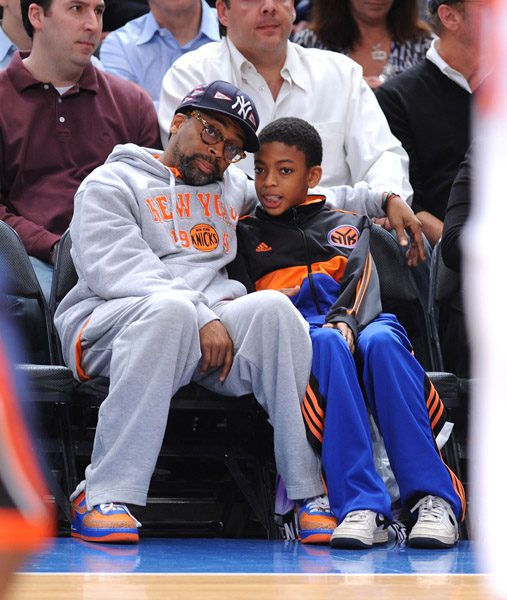 It wasn't a  good game for Spike Lee and his son Jackson Lee as the New York Knicks lost to the Charlotte Bobcats.
Wireimage/Getty images