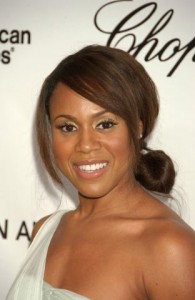 It's a girl for singer Deborah Cox and her husband Lascelles Stephens. The couple welcomed their third child, a daughter named Kaila Michell on Monday at 11:55. Kaila Michelle weighed a healthy 7.7 lbs when she was born.
"She's perfect and we feel very blessed," said the singer in a statement.
Deborah is said to be doing well. She and Lascelles have two other children, Isaiah, 5, and Sumayah, 2.