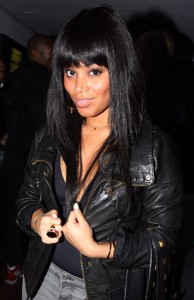 According to Photographer FreddyO, actress Lauren London is pregnant with her first child. This is what FreddyO had to say:
Last night my friend told me that Ms, London is expecting a baby and is 4 months pregnant. Although I cant tell you who the father is, I can say that he is one of the top rappers in the country.

(Lauren is pictured to the left on February 6th 2009)
Lauren has appeared in several films including Next Day Air, This Christmas and ATL. If confirmed, this will be Lauren's first child.