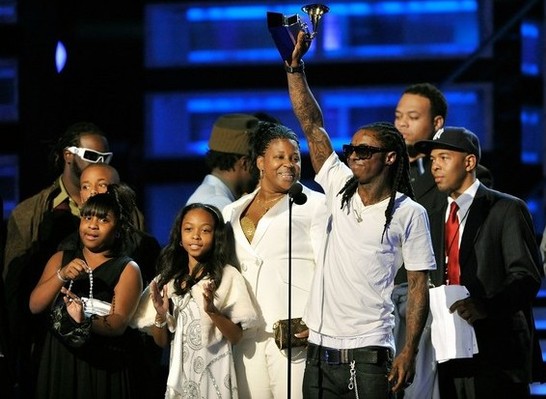 Rapper Lil Wayne accepted the Best Rap Solo Performance award during the 51st Annual Grammy Awards(on February 8th 2009) and brought his daughter(L) Reginae Carter,9, and rapper Bryan Williams a.k.a Birdman's daughter, Brea Williams, along with the rest of his family on stage with him.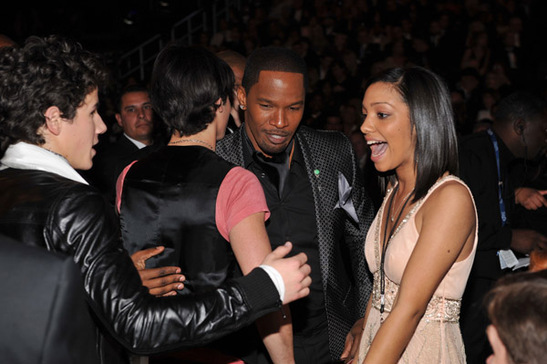 Jamie Foxx surprised his 14-year-old daughter Corinne with the  Jonas Brothers. Surprised is certainly an understatment here. It seems that the Obama girls aren't the only ones in love with the Jonas Brothers.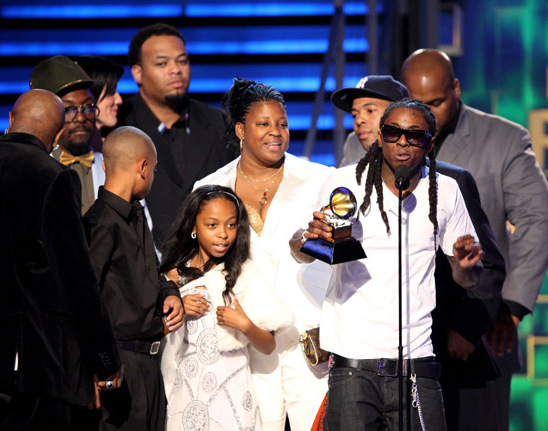 Birdman's daughter Brea looked cute in her white dress. Her dad Birdman is in the black Tuxedo standing next to her.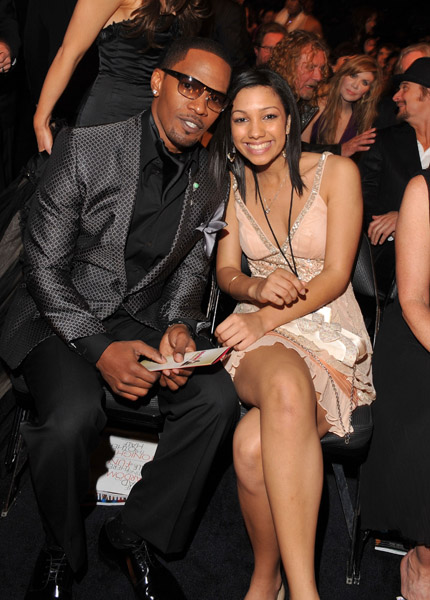 Jamie Foxx and daughter in the audience.
Looks like everyone enjoyed Grammys 2009!