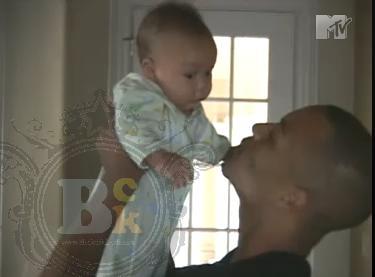 "My kids, my family, my friends, my house, my cars, my food my life," these are just a few of the things that rapper T.I. will be missing once he is incarcerated in March 2009.
In March, the rapper will be going to jail for one year, initially a 30 year sentence that was reduced as long as T.I. does 1000 hours of community service by March.
At a screening of his new MTV reality show,"Road to Redemption", T.I. admitted that he is "anxious to move forward and put this behind [him]," but his fiancee Tameka Cottle and his six kids "have got his back" so he isn't so worried.
T.I. adds, "My kids are smart they know what is going on. They know the difference between their Daddy and other peoples Daddy's so it was never hard to explain to them."
T.I.'s  new MTV reality show, "Road to Redemption," will debut on February 10.