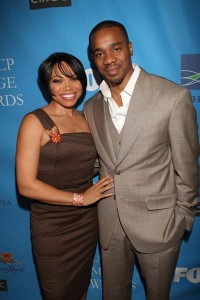 Actress Tisha Campbell-Martin and her husband, actor Duane Martin, are expecting their second child together. Tisha's best friend, actress Tichina Arnold, confirmed the news to Usmagazine.
"She just found out and is so excited!" says Arnold.
"She hopes to have a girl this time, and has said she would love to name her Derek," Arnold adds. "She has been wanting a girl for almost six years. Everybody is so excited!"
Tisha, who is two months along, already has a son Xen, 8, with husband Duane.