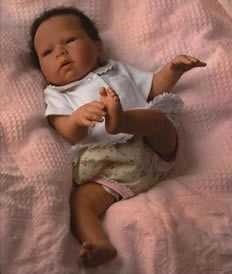 For mothers and fathers with children of color, the difficulty in finding toys and products that reflect their children's ethnicity is a challenge. Even actress Angelina Jolie has expressed the difficulty in finding an ethnic doll for her daughter Zahra. In comes in Dollslikeme.com.
What: Dollslikeme.com
Where To Buy:DollsLikeMe.com

Description: DollsLike me.com sell multi-cultural dolls featuring biracial, Asian, Black, Native American. In addition to selling dolls, the company also sells multi-cultural toys, books, puppets and so much more!

Celebs who would Love It: Actress Angelina Jolie
Product Highlight(s):Trendy,ethnic products, affordable pricing
Price:Affordable pricing
Head to DollsLikeMe.com or head to BCK's shop page for more!