Trolls World Tour, aka Trolls 2, brought a shining light to April 2020. Now, Trolls fans are rejoicing once again as DreamWorks drops the first trailer for the third installment of the Trolls franchise, Trolls Band Together.
So, just what are we to expect from this upcoming threequel? Well, check out a brief synopsis below of the action according to JustJaredJr.com.
After two films of true friendship and relentless flirting, Poppy and Branch are now officially, finally, a couple (#broppy)! As they grow closer, Poppy discovers that Branch has a secret past. He was once part of her favorite boyband phenomenon, BroZone, with his four brothers: Floyd, John Dory, Spruce and Clay. BroZone disbanded when Branch was still a baby, as did the family, and Branch hasn't seen his brothers since.

But when Branch's bro Floyd is kidnapped for his musical talents by a pair of nefarious pop-star villains—Velvet and Veneer—Branch and Poppy embark on a harrowing and emotional journey to reunite the other brothers and rescue Floyd from a fate even worse than pop-culture obscurity.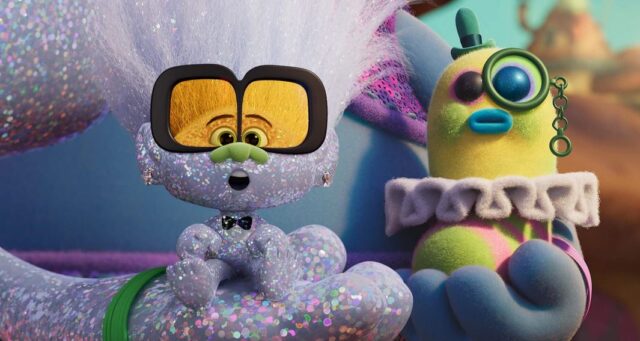 Anna Kendrick and Justin Timberlake are back voicing their roles as Poppy and Branch.
In addition to Kendrick and Timberlake, many familiar voices will also return to the screen. The Trolls Band Together OG cast will also include: Zooey Deschanel as Bridget; Christopher Mintz-Plasse as Gristle; Icona Pop duo Aino Jawo and Caroline Hjelt as Satin and Chenille; Anderson .Paak as Prince D; Ron Funches as Cooper; Kunal Nayyar as Guy Diamond; and Kenan Thompson as Tiny Diamond.
New comers to the franchise will include: Camila Caballo, voicing Viva and Troye Sivan will voice Floyd. Eric Andre as John Dory, Daveed Diggs as Spruce, Kid Cudi as Clay, Amy Schumer as Velvet, Andrew Rannels as Veneer, Zosia Mamet as Crimp and RuPaul Charles as Miss Maxine will round out the cast.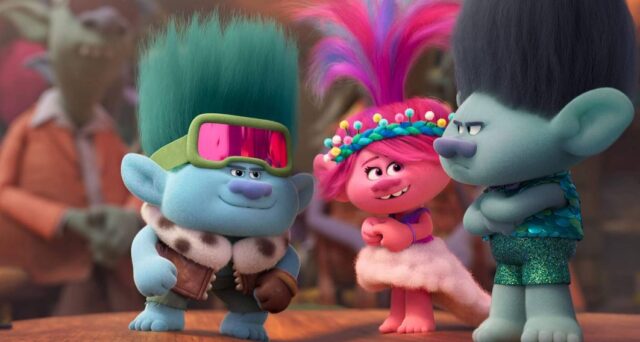 Make sure to mark you calendars as the Trolls will hit theaters November 17th, right in time for the holidays!