Demond George says that he is a legend. The 34-year-old man has 30+ kids, with multiple women, and says that he is "not embarrassed."
The father of 33 children did a photo shoot with 24 of his 33 children saying that, "The LEGEND The LEGACY WILL LIVE FOREVER I want thank my kids mothers for helping me make dis day possible I want thank Rushelle Leonard & Emmalee Ja'Shay Carraway Mecie Okra& UncleBilly Jackson Nana @Tammy LaNell Miles also Kortlyn Nycole for staying & helping with my kids thanks Nykedra Kedrapooh Haggerty for our photo shoot & being understanding with 9 missing it still turned out good I'm truly blessed."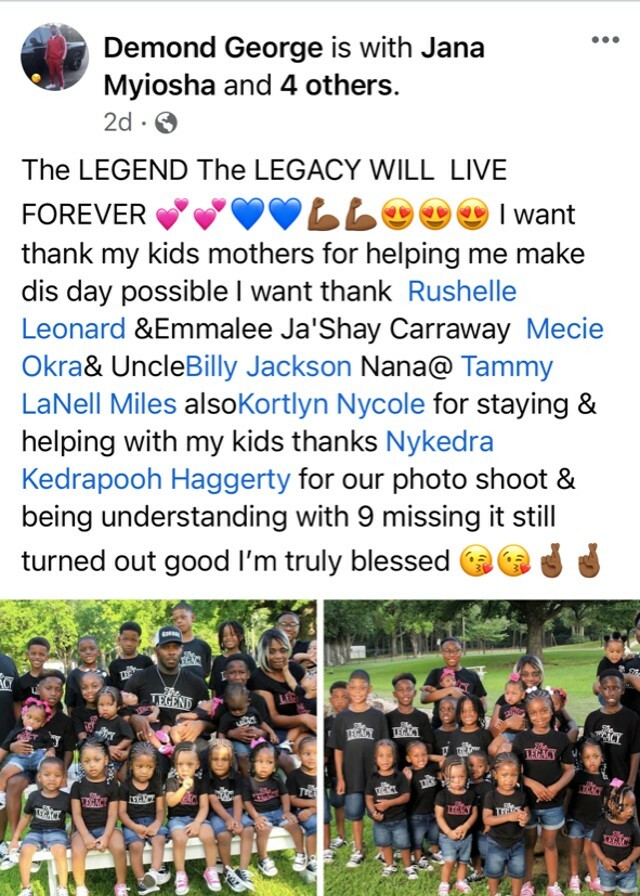 The truck driver's viral Facebook post set social media ablaze as many met his "blessing" with tons of criticism. Commenters said the following below:
"Money is not my concern, but the fact that you only thinking it takes money to raise a child is the entire problem. Now if you buy a mansion and bring all your kids and your baby mommas under one roof and you helping cook, clean, feed, bathe, hair cuts, hair styles, help with their school work, washing laundry, cut the grass, attending their games and award ceremonies then I could agree that you take care of your kids. If not, then naw you don't. I hope you got a vasectomy. The level of dysfunction in this scenario is the problem. How can you father so many kids all around the same time? No marriage, no commitment, no loyalty, no value, no standards. I guess like the saying goes it's better to have a piece of a dad than no dad at all smh."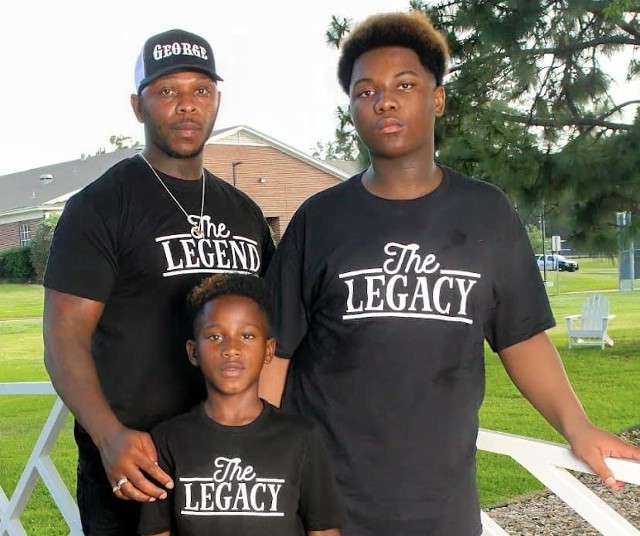 "Sir……..this rant is taking time away from your kids. There is only 24 hrs in the day and you got 34 kids………Imma need you to get off social media and get to spending time with your kids. You dont even have enough time in the day to spend an hr with each child…….smdh."
"33 children, This is so irresponsible and nasty."
"How is being an absent father to 33 kids a flex? And half of these kids look around the same age. This is sick."
"This is terrible and embarrassing. This is not the definition of a legacy. This is generational trauma. Lawd hammercy. Those poor babies. The emotional and mental stability 1 child requires. Whew it's the moms fault too. Probably didn't marry any of them. Just out here raw dogging. Disgusting."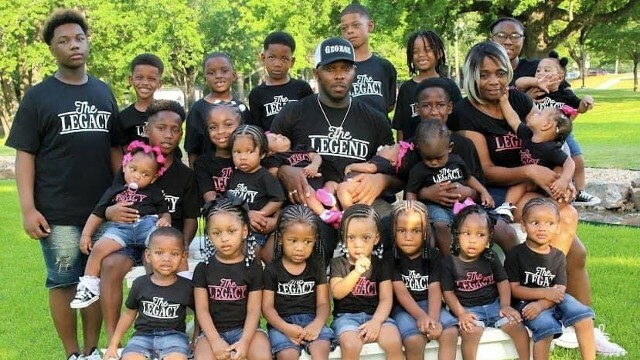 After receiving all of the critical comments, George did a Facebook Live video, which has since been deleted or the privacy settings have been changed, saying that, "I ain't weak. I just don't pull out. I don't pull out. I ain't trying to pull out."
What are your thoughts? Legend or not? Sound-off and comment below.