Ciara and Russell Wilson celebrated their daughter Sienna Wilson's fifth birthday with an Encanto style party. The celebrity parents had loads of activities available for all guests to enjoy.
Russell and Ciara made certain to provide arts and crafts stations for Sienna and her friends. Adults who attended the bash also had lots of activities to appreciate.
"Today a Queen was born," Ciara and Russell Wilson wrote on their Instagram pages on Thursday (Apr. 28). "What beautiful and magical day celebrating our Princess Sienna," the celebrity parents exclaimed. "The Big 5! There's nothing we wouldn't do for you baby girl. We love you so much!"
Sienna is Russell and Ciara's only daughter. She came as a pleasant surprise to her parents who welcomed her two years after they tied the matrimonial knot in 2016. Russell and Ciara's marriage is viewed by many as the golden relationship. Ciara recently revealed the secret to their success.
"Oh, my gosh, communication, communication, communication," Ciara told SELF. "I do believe the greatest challenge is being able to simply communicate," the 'Beauty Marks' singer added. "If we had any challenges with anything, whenever we do, we go to communication," Ciara shared.
"And sometimes it's hard to enter into the conversation of communication, but then, you know it's a safe place because we always talk about being equally yoked," the recording artist continued. "I think that's a game changer because we're able to get back to ground zero pretty easily because we're aligned in the ways that we think about things and approach things."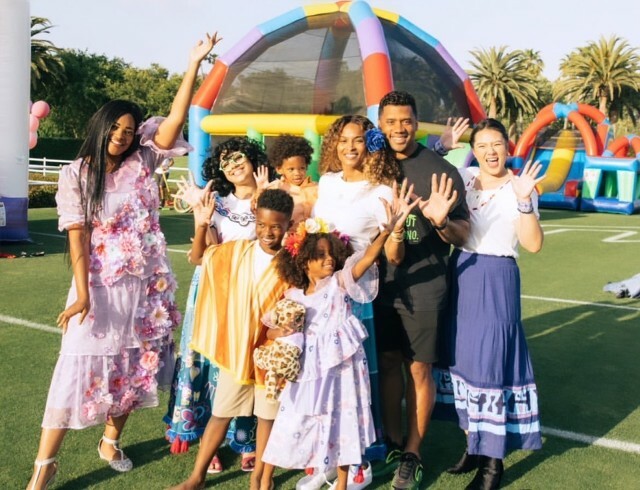 Russell and Ciara welcomed their son, Win, during the pandemic, which made Sienna an older sibling for the first time. The little one was the baby of the family prior to her little brother's birth with her older brother, Future Zahir, being the oldest sibling.
Ciara and Russell Wilson celebrate Future's birthday next month. Win turns 2-years-old in July.
Photo: Ciara/Instagram