Offset and Oriel Jamie celebrated their son's seventh birthday this past weekend. The celebrity parents gave their little one a bash to remember at the CBA Event Center in St. Louis, Missouri.
Oriel took to Instagram to give her son well wishes on his special day. "Happy 7th Birthday again son," the exuberant mom wrote on Instagram. "I'm super blessed to turn your visions to reality," Oriel said.
"We had so much fun," Jamie added. "I am so proud of you. You're such a smart, kind, and thoughtful kid. I love you more than anything. Your performance was everything. Thank you to everyone who came out to enjoy this moment with us."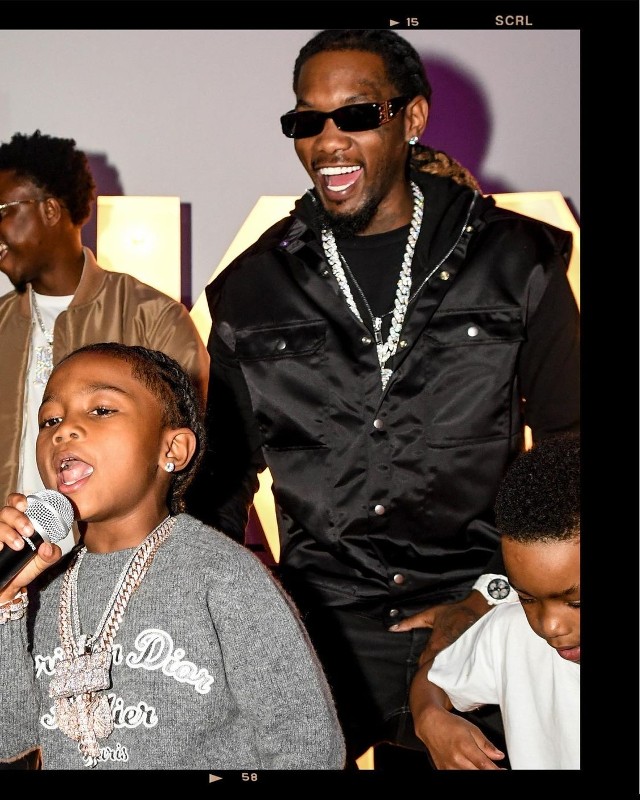 King Kody gave a debut performance to remember at the CBA Event Center this past weekend. The 7-year-old took the stage with confidence and rendered lyrics energetically much like his father does when performing in front of thousands. Of course, Offset was in the crowd to support his son at King Kody's debut this past Sunday (Mar. 6).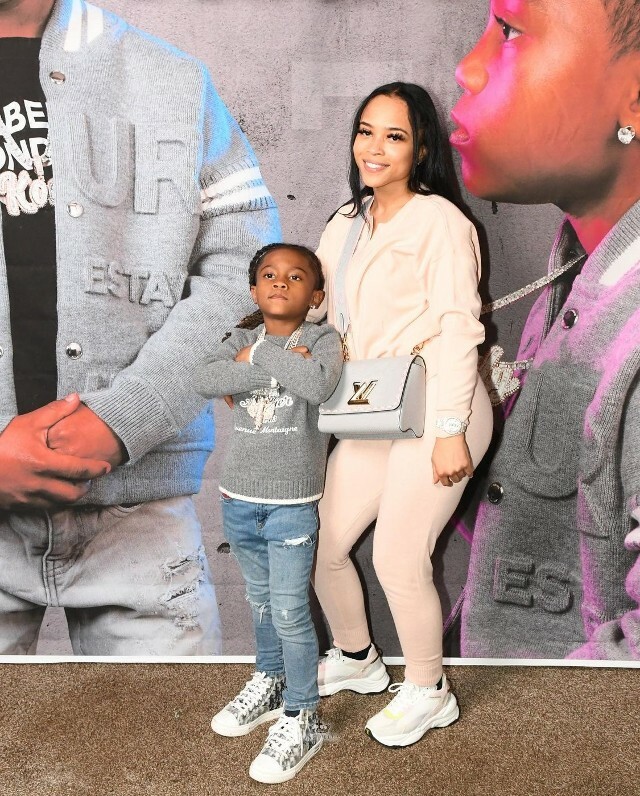 "Lil guy is ready," one fan said after seeing a picture of Offset with King Kody at the little one's birthday. "He's so cute," another social media follower said. "He looks so happy too," the fan shared in reference to Kody's facial expression while taking pictures with his dad.
Oriel Jamie announced her son's then-forthcoming birthday bash and debut as an artist days before his party at the CBA Event Center in St. Louis. "St. Louis, get ready," Jamie told her social media followers. "#KingKody is turning 7-years-old so it's only right that we do it BIG for my baby in his hometown," Oriel told her supporters.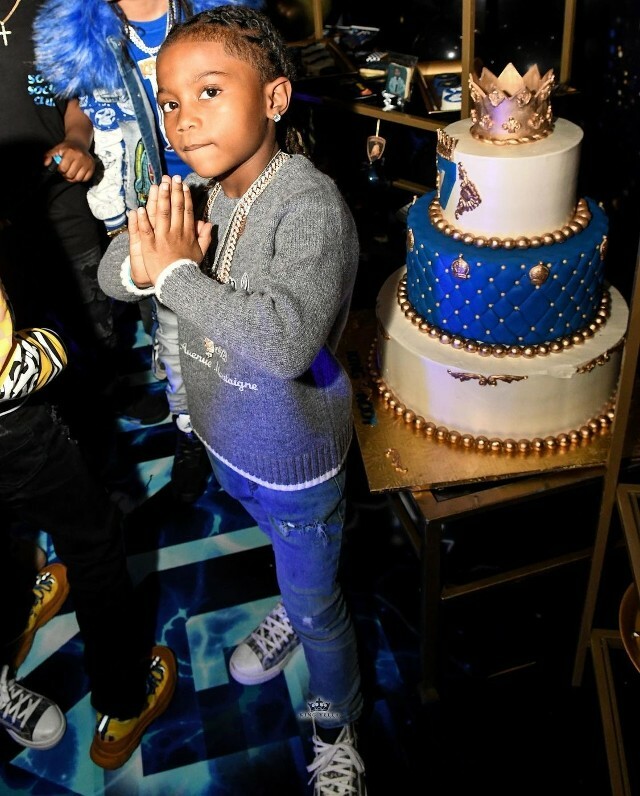 Offset also took to Instagram to celebrate his son's birthday, which was last Thursday (Mar. 3). "Happy Bday KING KODY," the celebrity father wrote to his son. "BIG 7," Offset continued. "You are my TWIN I love you so much," the rapper doted. "You're getting so big on me but I'm proud of you son. You make good grades and [are] responsible at 7. Love you, 4L son."
King Kody is Offset's only child with Oriel Jamie. The rapper has five kids in all.