DaBaby hit the slopes with his daughter this past weekend. The rapper shared video footage and pictures from the trip with his social media fans.
"We ain't scared," DaBaby captioned underneath a video clip of his little one screaming while going down a slope. The celebrity father guided the trip downward while his daughter had a blast with the adventure. "She's really your twin," one fan said in reference to the clip. Another social media follower deemed DaBaby as a "great father." Another candid of the rapper and his daughter enjoying the snow had the caption, "#KIRK."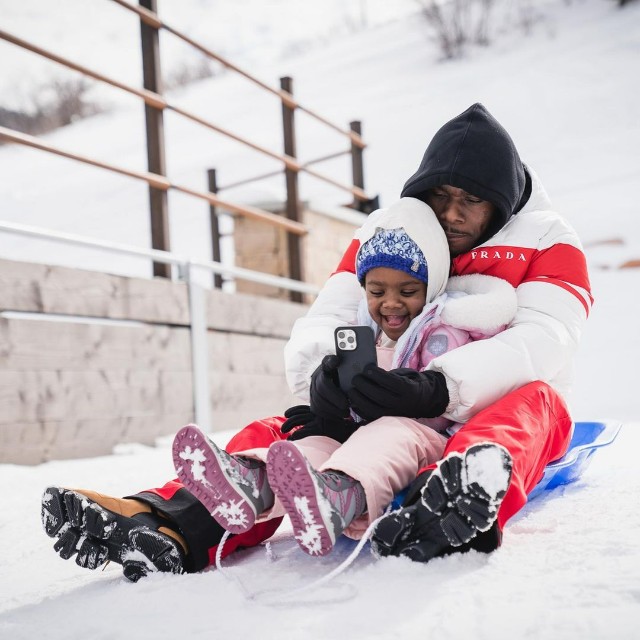 Some may remember DaBaby's second album, Kirk, which was dedicated to his father who passed away in 2019. DaBaby took to social media last year to share details about his experience with losing his dad at the start of his rise to fame.
"One month after I signed and dropped my debut album Baby On Baby in 2019, my lil brother hit me and told me my daddy was found dead in his crib," DaBaby shared with his fans. "I was the hottest rapper in the world spending my entire breakthrough year hurting behind a fake a** smile, using my hustle to block out how f**ked up I was bout my daddy dying unexpectedly," the rapper revealed.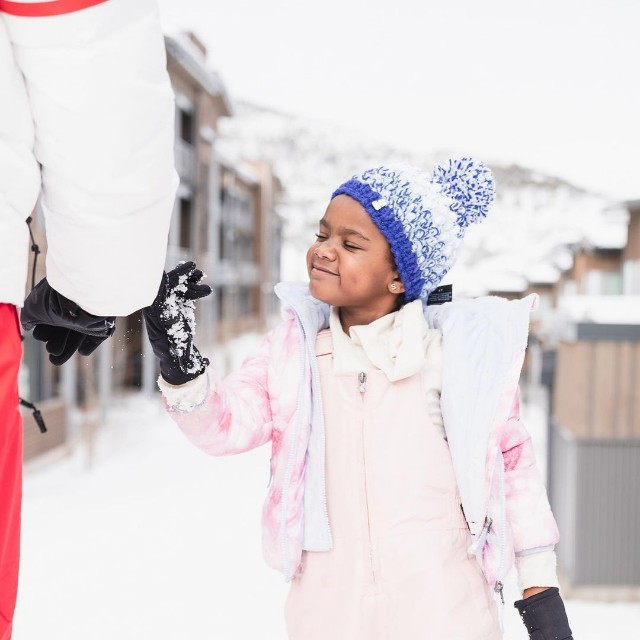 "I ran laps 'round n****s my first year in the game with all types of accolades that I was too numb to enjoy," DaBaby shared. "I held it down and carried the last name as righteously as I could, dropping my 2nd album Kirk dedicated to my daddy later that year. 'Til this day I still don't know what happened. Or how my daddy died."
DaBaby's second album debuted at number one on the US Billboard 200 with 145,000 album-equivalent units in its first week. The album was ranked at number four in its second week on the US Billboard 200 chart with 78,000 album-equivalent units. DaBaby fathers four kids in all.
Photo: @thephotofalcon