Ciara and Russell Wilson have a children's book! The celebrity couple will soon release their first book, Why Not You?, which focuses on confidence and empowerment.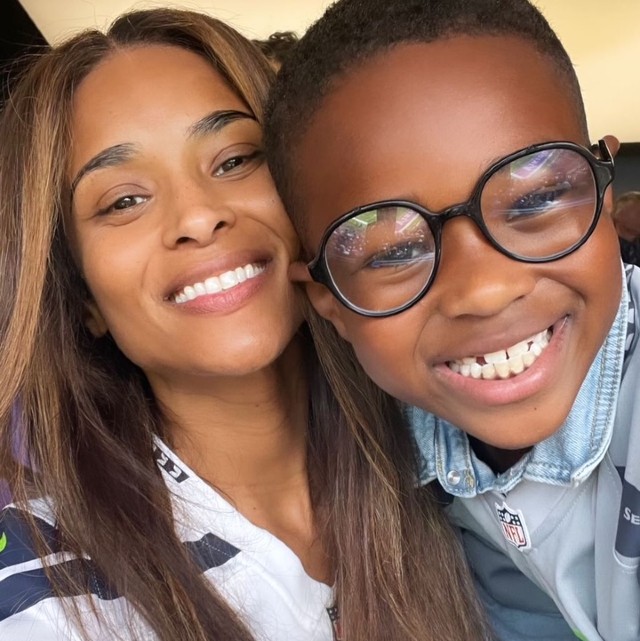 "I'm so excited to share that Ciara and I will be publishing our first book for kids next spring," Russell shared on his Instagram Stories feed earlier this week. Dozens of the NFL star's social media supporters loved the notion of Russell and his wife releasing a children's book.
Both Ciara and Russell have done much with their Why Not You Foundation. The celebrities opened a learning academy named after their foundation in June.
"We've always held the belief that life's successes start with a good education, but recognize that access isn't always created equally for all," Ciara and Russell said of their decision to launch a school. "This school is a longtime dream of ours and it was important for us to find a way to combine traditional classroom learning with community and mentorship-based activities, in order to prepare kids for the real world," the celebrity couple shared.
Equally important to Ciara and Russell is the value of reading. "As parents to three amazing children, we know how important it is to share the gift of reading with kids at an early age," the celebrity parents shared in reference to the forthcoming release of their new picture book. "Through this book, we hope to not only encourage kids worldwide to read but also inspire them to pursue their dreams with a 'Why Not You' attitude."
Why Not You? is described as a "lyrical celebration of self-esteem, perseverance, and daring to shoot for the stars." The characters, whom some may believe are created from the personas of Ciara and Russell's older children, maintain the attitude that the sky is the limit of what is attainable in life. Why Not You?, illustrated by Jessica Gibson and JaNay Brown-Wood, comes to the public on March 1, 2022.
Photo: Ciara/Instagram