Kodak Black and his girlfriend, Maranda Johnson, are expecting a baby girl! The 'Wake Up In The Sky' rapper took to Twitter to share his baby's gender with fans.
"I Got Mo Sh*t I Can B Petty Bout Or B Involved In," Kodak told his social media fans. "I Got Drops I'm Debating On," the celebrity mused. "But No Matter How Much Da Dumb Sh*t Tickles Me, My Daughter Otw Mo Important," the rapper declared. Many fans dialed into KodaK Black sharing his unborn baby's gender.
"Congrats, bro," one Twitter fan shared. "Continue to stay out the way." Another of Kodak's supporters asked, "Now why you ain't tell us you had a baby on the way?"
I Got Mo Shit I Can B Petty Bout Or B Involved In … I Got Drops I'm Debating On 😂 …. But No Matter How Much Da Dumb Shit Tickles Me My Daughter Otw Mo Important 😤

— Kodak Black (@KodakBlack1k) September 7, 2021
There were rumors of Kodak Black expecting a son, which circulated earlier this year. Fans believed the rapper was expanding his family by way of a child after Kodak asked for suggestions regarding boy names. Many wondered how Kodak Black could gear up for fatherhood so soon after being released from prison weeks prior to the rumor of his expectancy. "It's not his," one social media follower boldly declared. "How," another supporter asked.
Kodak Black was released from prison early after receiving a pardon from former President Trump. The recording artist has used such grace to give back to his community through charity work meant to help families living in poverty.
"I'm the heart of the projects," Kodak said during a recent intervie with CBS 12. "All the projects everywhere understand me," the rapper shared. "I'm a voice and a hero down there everywhere."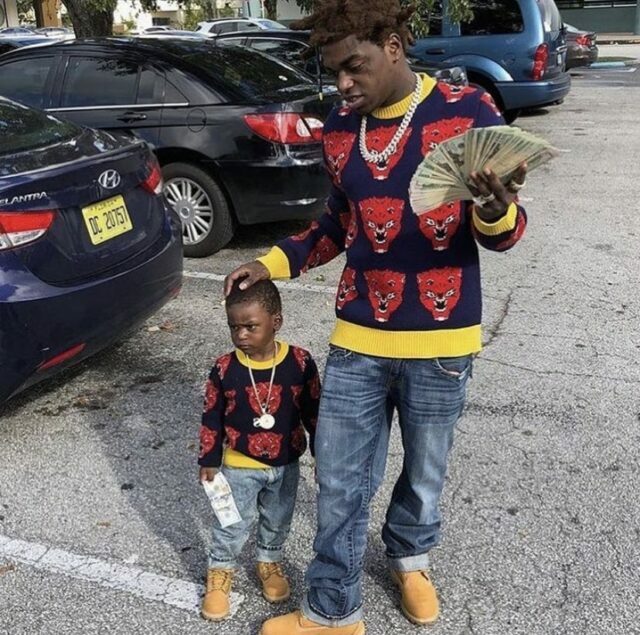 Kodak Black and Maranda Johnson are expecting baby girl to arrive in the coming weeks. The little one will join Kodak's son, King Khalid, at home. King Khalid is the Kodak's child from his relationship with Jammiah Broomfield.
Photo: Kodak Black/Instagram