For infants and toddlers play is learning. There are many amazing developmental toys for babies that promote developing skills that they need.
From fine motor skills to the recognition of color, numbers, and letters, here the top five choices from the experts at Parenting.com to not only help baby with their development while letting them have fun too.
1. Alex Jr. Sort & Count $20.00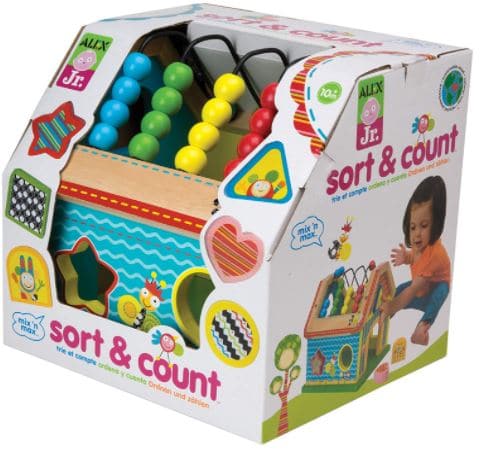 This colorfully designed toy will help baby develop their spatial awareness, colors, shapes, and basic counting. The design encourages imaginative play. Don't fret if you see baby chewing on the wooden blocks, they are actually safe for them to let to!
2. Infantino Car Seat Activity Toy $18.96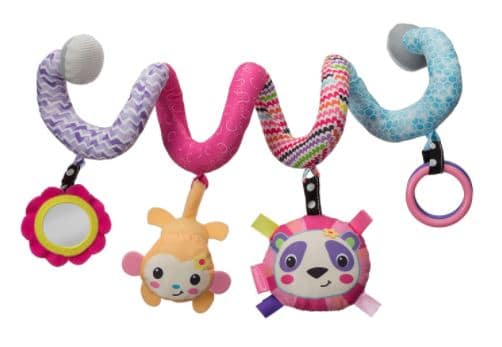 This toy will allow you to take fun and learning on the go. With its spiral design that wraps around the handles of the infant carrier, baby will enjoy toys and a mirror wherever they are.
3. Fisher-Price 3-in-1 Sit-to-Stand Activity Center $90.94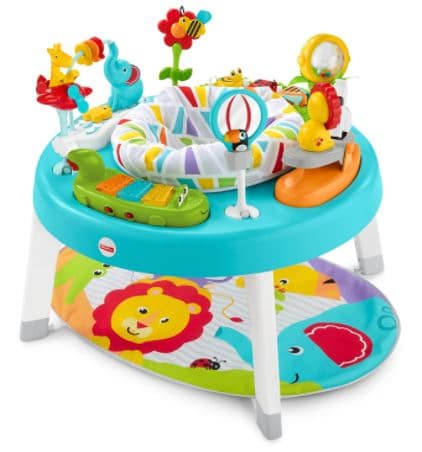 A toy that grows with baby. This cozy activity chair houses educational sensory toys that squeak, crinkle, reflect, and rattle. This will keep babies busy for hours teaching them about texture and sound. The 3-in-1 grows with baby.
4. Personalized Wooden Name Puzzle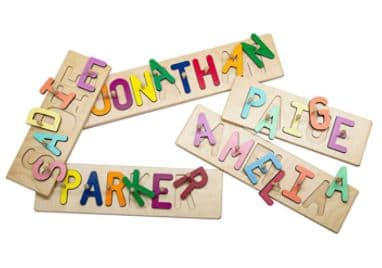 Recommended for babies and children up to five-years-old, the Personalized Wooden Name Puzzle can help your little one start to learn how to spell their name. This is one of the best educational toys that spans all ages and abilities. And let's not forget, it is super adorable too!
5. Bright Stars Shop 'n Cook Walker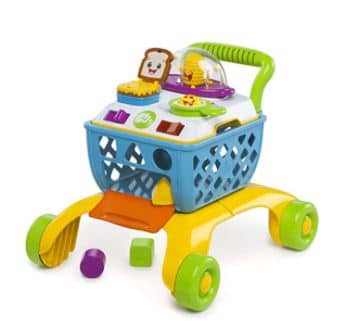 If your toddler wants to help mom or dad grocery shop and/or cook in the kitchen, well, this is the perfect toy for your little one to re-create day-to-day grown-up stuff. You can separate pieces for sitting play or make it mobile for toddlers. The Bright Stars Shop n' Cook Walker is recommended for babies six-months-old to toddlers up to three-years-old.