Usher and his girlfriend, Jenn Goicoechea, took their baby girl home yesterday (October 13), which was on Jenn's birthday.
"Baby Girl finally heading home," Usher told his social media fans in a video that showed him driving his girlfriend and their newborn home. "She just had a different idea," the celebrity father said in reference to his daughter's early birthdate. "She wasn't coming in November. She was like, 'Nah, Libra gang.'"
Usher Raymond and Jenn Goicoechea welcomed their daughter on September 24, 2020. Usher shared the news of his daughter's arrival with fans shortly after his girlfriend gave birth. "We are feeling blessed and full of love with the arrival of our beautiful baby girl, Sovereign Bo Raymond," the celebrity father told his social media followers.
"She looks just like me," Usher told his social media fans during his recent video check-in. "I'm just claiming her eyes," the recording artist said of his newborn.
Sovereign joined her older brothers, Naviyd and Usher V, at home. The little one came home on Jenn's birthday (October 13) and one day before Usher's birthday (October 14), which further added to the joy of Sovereign coming home.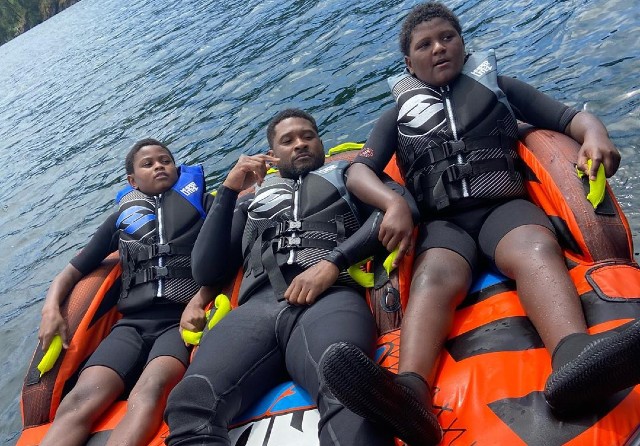 "We welcome you, we celebrate you," Usher said to his daughter. "Greatest birthday gift in the world," the celebrity dad gushed. "I got my girl. The boys are waiting, they're anticipating. She got bodyguards. Coolest big brothers in the whole wide world."
Stay tuned for more Usher Raymond family news!
Photo: Usher/Instagram