Blue Ivy Carter is a girl of many talents. The daughter of Beyonce and Jay-z can not only sing, rap, and dance, but she can also do make-up.
Blue's grandma, Tina Lawson, took to her Instagram earlier today to share a photo of her face transformed into a skeleton. She captioned, "My Blue is a great make up artist ! She made me into Grandma Skeleton !!"
Last year during a Beauty Con event, Lawson spoke about her granddaughter's talent at applying makeup.
"I've bought Blue so many makeup kits, much to her dad's dismay," the 66-year-old told Entertainment Tonight at BeautyCon in Los Angeles. "But it's just for playtime. We have fun!" Knowles also mentioned that her granddaughter is "quite the makeup artist," and she's really skilled at eye makeup. "She puts stones and does all this fancy stuff. She can do a perfect cat eye. She's a little artist."
Indeed Blue Ivy is an artist! Earlier this year, the youngster became the youngest BET Award winner ever.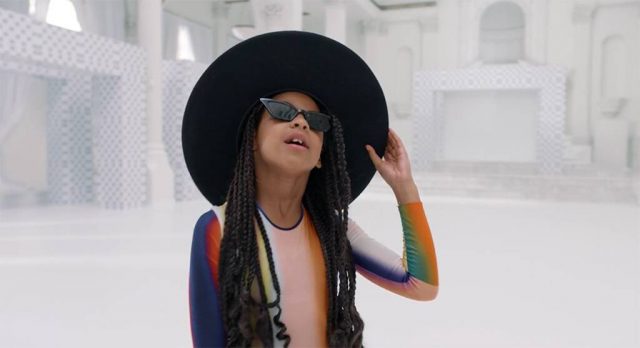 At the 2020 BET Awards on June 28, Blue Ivy Carter won the BET HER Award for featuring on her mother's hit single "Brown Skin Girl," which also features Guyanese singer SAINt JHN and Nigerian singer Wizkid. Blue Ivy beat out nominees Alicia Keys for "Underdog," Lizzo and Missy Elliot for "Tempo," Rapsody and PJ Morton for "Afeni," Layton Greene for "I Choose" and Ciara featuring Lupita Nyong'o (who is ironically mentioned in "Brown Skin Girl"), Ester Dean, City Girls, and La La for "Melanin."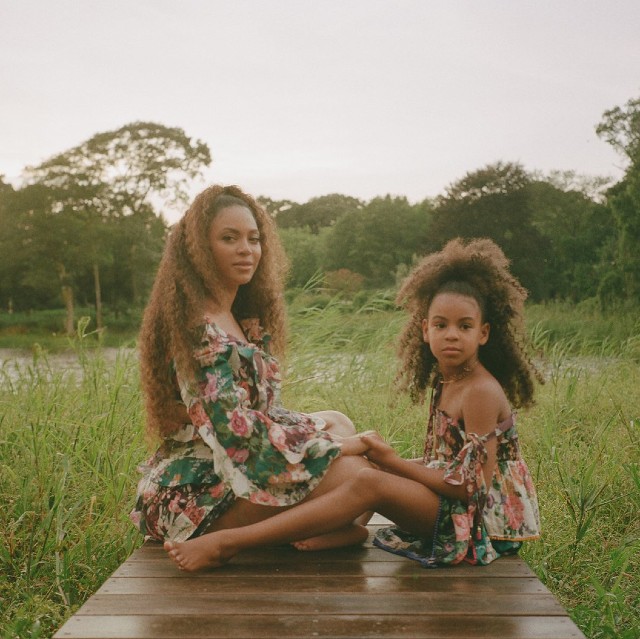 "Brown Skin Girl" is a hit single off Beyonce's soundtrack album, The Lion King: The Gift, which she produced for Disney's 2019 The Lion King remake; and it is a powerful celebration of dark and brown-skinned (hence the name) women everywhere. The BET HER award isn't the only award Blue Ivy Carter has earned for "Brown Skin Girl." In 2019, Blue Ivy won the Ashford and Simpson Songwriter's Award at the 2019 Soul Train Awards, and at the 2020 NAACP image awards, Blue Ivy won the Outstanding Duo, Group or Collaboration Award.
Photo: Instagram