Caleb McLaughlin, best known for his star power in the hit series, Stranger Things, as Lucas Sinclair, has landed his first feature film debut staring alongside Idris Elba in Concrete Cowboy, and according to a recent interview with The Hollywood Reporter, the director is already making comparisons to Denzel Washington, stating that, "This kid was reaching another level."
As the 18-year-old New Yorker patiently awaits to resume shooting for season four of his hit Netflix series, he unquestionably has something to celebrate. Concrete Cowboy, made its world premiere at the Toronto Film Festival and the father-son drama and director, Ricky Staub, have both gotten a lot of positive buzz. 
After receiving the script from his agents, McLaughlin immediately became a fan himself of the talented director. 
"I was like, 'Wow, this guy Ricky is so talented. I knew I had to jump on this with him and talk to him on the phone," McLaughlin recalls in this interview with THR. "And he was like, 'Hey man, I want you to audition.' A week later, I did a self-tape and didn't hear back for a whole month. And then I heard that I got the role, and I was like, 'I'm going to Philly!'"
The film centers on McLaughlin, who portraysn Cole, a 15-year-old Detroit teen who's sent to live with his estranged father in Philadelphia. While there, a new world is opened up to the teen and he learns about an urban cowboy subculture.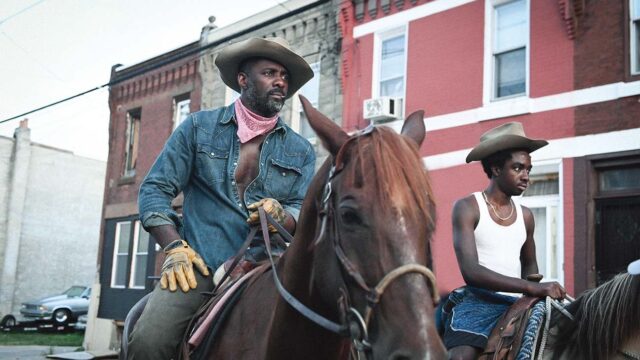 "Caleb blew me away," said Staub, who also is making his feature debut, in the same interview. "His tape really became the one that I always went back to, that always stuck with me. I feel like I'm working with a young Denzel at the beginning of his career. Some of the performances he would pull out, like a scene in which he confronts [Elba's character] — my eyes were welling. On the first run! This kid was reaching for another level."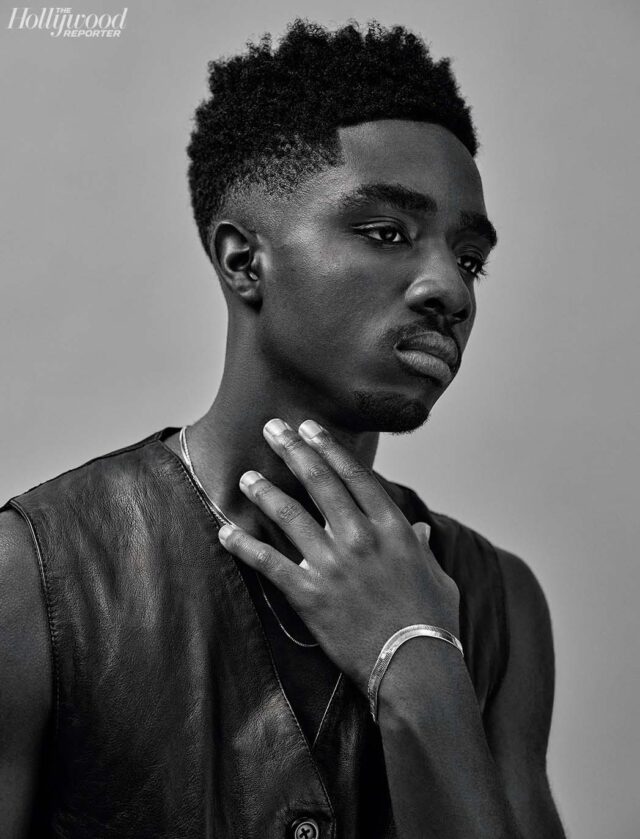 Eldris Elba echoes that sentiment as director Staub when referring to the same scene. "It's a very emotional [moment], and he was incredible," Elba said in the interview. "It was a bit like shooting a play with just the two of us in a room with Ricky. It was really moving."
We cannot wait to see what is next in store for this amazing young man. We have a feeling that the sky is the limit for amazing things to come.