Curtis "50 Cent" Jackson and Daphne Joy had much to celebrate this past weekend. The celebrity parents' son, Sire Jackson, turned 8-years-old.
Curtis and Daphne gave their son the perfect birthday party, which carried a 'Fortnite' theme. The celebrity parents went to great lengths to ensure their son's happiness. A tiered cake and decorations centered around the famous game were two of many things Daphne and Curtis did to make their son's birthday party a success.
"I can't believe this kid is 8 [years old]," 50 Cent shared with his Instagram followers this past weekend. "The time just went so fast," the celebrity father said.
https://www.instagram.com/p/CEkZzEPHyH1/
It indeed feels like yesterday that 50 Cent was doting on his toddler son who scored a modeling contract worth $700,000. Kidz Safe, a headphones company, hired Sire in 2015 to serve as the face of its business. Fifty Cent's son was only 2-years-old back then but, nevertheless, a natural talent when it came to taking pictures.
"[The money] goes into a trust," 50 Cent told Angie Martinez when talking about his son's accomplishment. "He can't even touch it until he turns 18 [years old]," the celebrity father said.
Sire Jackson may not be able to access his wealth from serving as the face of Kidz Safe. The youngster can, however, enjoy the benefits of being the son of a famous father and mother right now.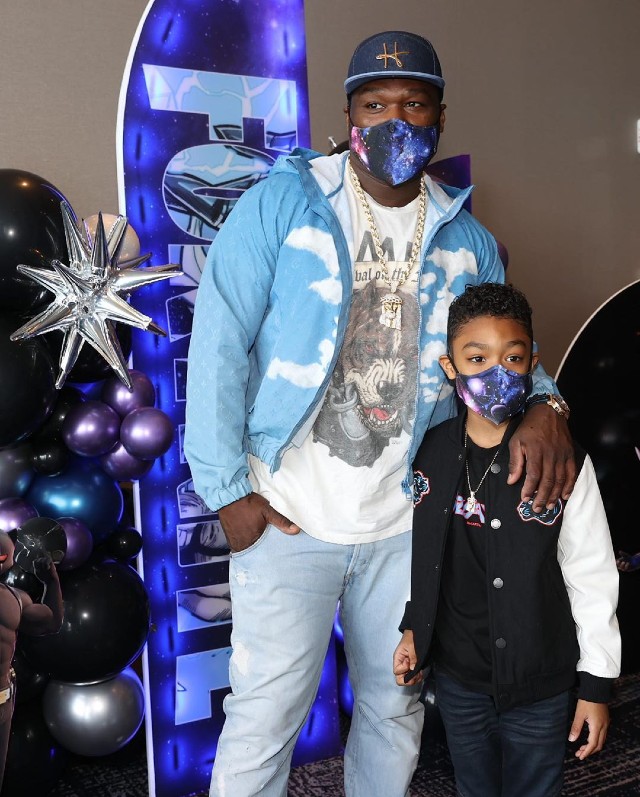 Stay tuned for more 50 Cent family news!
Photo: 50 Cent/Instagram