Teyana Taylor is giving the pregnancy glow that you need to close out this day before Friday. The recording artist recently shared new pictures of her growing baby bump for social media fans to enjoy.
All of the photos featured Teyana outside. The expectant star sat in a position that many take when meditating, though Teyana did not give any indication that she was indeed closing out a spiritual alignment session. "Getting some Vitamin D with baby girl," the celebrity mom said.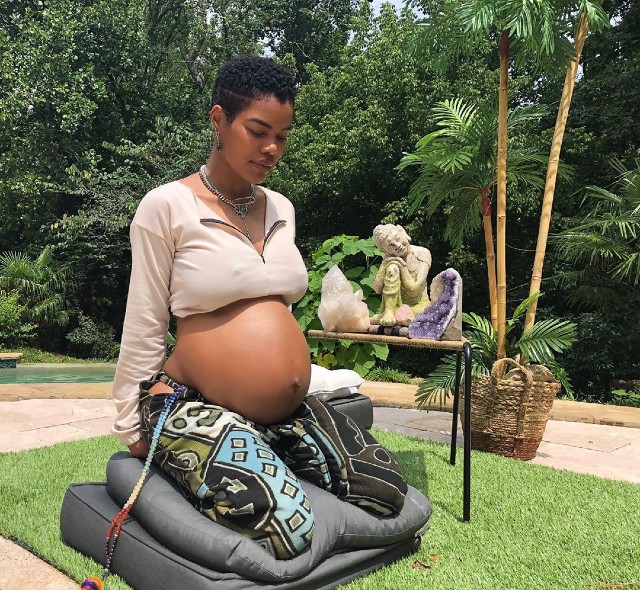 The public learned of Teyana Taylor and Iman Shumpert's expectancy of a girl a few weeks back. The celebrity shared their excitement with PEOPLE exclusively.
"We're ready, and we're very excited," Taylor revealed. "Iman is super excited," Teyana said. "Junie is ecstatic — I'm talking super ecstatic. Everybody is just excited. I can't wait. I've got three more months left until we meet our little princess."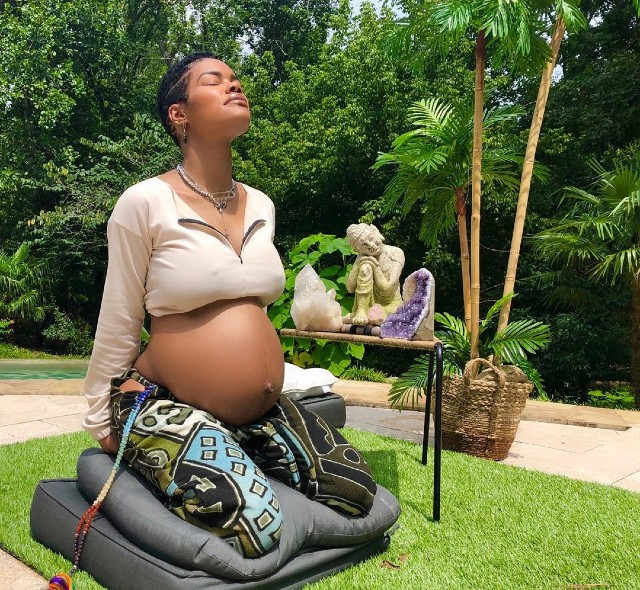 Teyana Taylor and Iman Shumpert's baby girl will make their daughter, Iman "Junie Bug" Shumpert Jr., a big sister for the first time. Such is likely why Junie Bug has been significantly involved in her parents' preparations for the newest member of the family.
"Junie has a lot of ideas," Teyana told PEOPLE. "We want to keep her as involved as possible because Junie clearly thinks that this is her baby," the celebrity mom explained. "She talks to my stomach all the time. It's so good to see that."
Teyana Taylor and Iman Shumpert are expecting their second child to arrive in the coming weeks. Stay tuned for more celebrity pregnancy news!
Photo: Teyana Taylor/Instagram