Netflix is in the news and this time it is not to announce new show lineups. The media giant is issuing a big apology in regards to strong backlash around the marketing for its upcoming release of Cuties. 
It is so revealing that the first major @netflix original to centre young Black girls hinges on explicitly sexualising 11 year old children. Whether it's acting or music, a sexualised image is too often the price of mainstream success for Black women & girls. Disgraceful. pic.twitter.com/18ItsgIZLb

— Sister Outrider (@ClaireShrugged) August 20, 2020
Cuties, which premiered at the Sundance Film Festival, winning the World Cinema Dramatic Directing Award, follows the story of an 11-year-old Senegalese girl named Amy who wants to join a group of dancers named "The Cuties" at school. The film deals with sensitive topics ranging from budding femininity to family values. 
Netflix began promoting the film release, that has a TV-MA rating, on the platform; however, it is the artwork, not the film's subject matter, that has gained an onslaught of criticism, saying that the poster sexualizes children.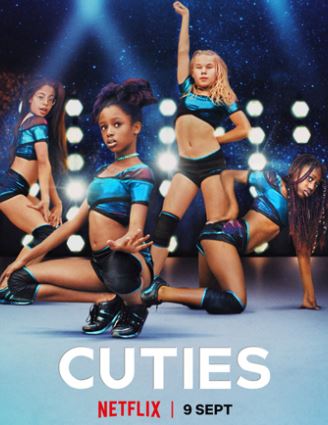 One Twitter user called the Netflix promo poster, "disgusting," while another said that "Netflix really messed up here." In contrast, the French marketing poster, as Cuties is a French film, written and directed by Maïmouna Doucouré, who is also Senegalese, is slightly different than its American counterpart.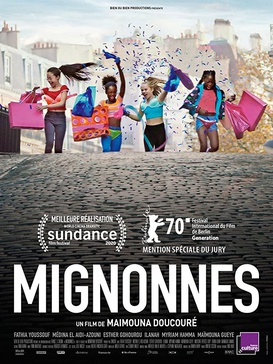 In addition to the contrasting artwork, the descriptions of the film themselves also differ. The current description: 
Eleven-year-old Amy starts to rebel against her conservative family's traditions when she becomes fascinated with a free-spirited dance crew,
The original description according to Metro: 
Amy, 11, becomes fascinated with a twerking dance crew. Hoping to join them, she starts to explore her femininity, defying her family's traditions.
It definitely looks like the original film description is more salacious in tone than not. 
So, just what does Netflix have to say for themselves? Well, after a petition garnered more than 30,000 signatures to remove the film for sexualizing children, the streaming giant said in a statement as reported by Deadline, "We're deeply sorry for the inappropriate artwork that we used for Cuties. It was not OK, nor was it representative of this French film which premiered at Sundance. We've now updated the pictures and description."
What do you think of the controversy? Do you believe that the poster was too provocative or not? Sound-off, we want to hear from you! 
And, just in case you have not taken a look at the trailer, take a look below. Are you planning on tuning in or not? Let us know that too!