Amber Rose is enjoying life with her boyfriend, Alexander "AE" Edwards, and sons Sebastian and Slash Electric. AE recently uploaded candids of the family for Instagram fans to appreciate.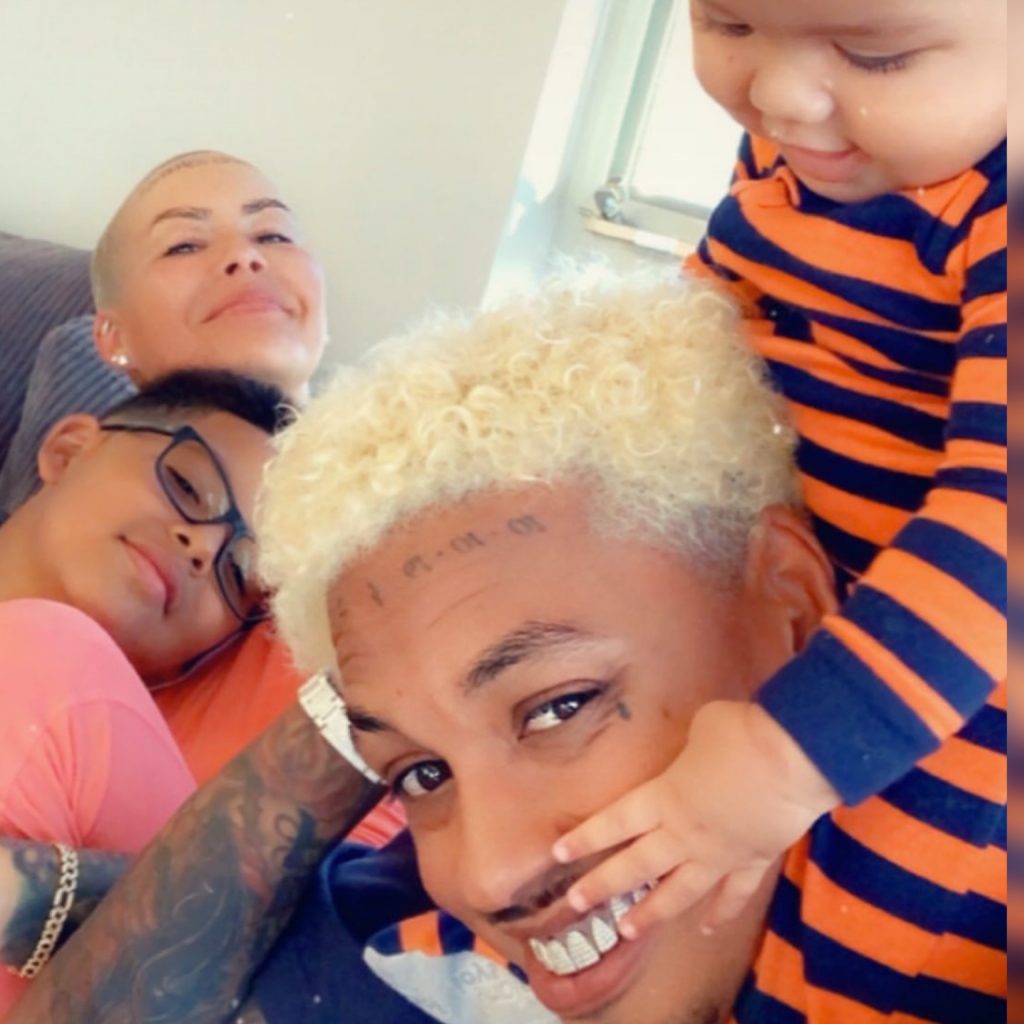 "The things that turn a boy to a man," Edwards told his social media followers. The celebrity father also shared a candid of himself spending time with his family. "The baby so f*cking cute," one fan said of Slash Electric who placed a hand on his mom's shoulder while striking a pose for the camera. "He looks a lot like his dad mom and big bother," the social media follower said.
https://www.instagram.com/p/CCXHJ1PHE9l/
Amber Rose and AE Edwards welcomed their son last October. AE took to Instagram earlier this year to dote on his son's mother. "You are the answer," AE wrote to Amber. "What God wants for me," he added. "Thank you for making me a daddy. Slash is proof I'm in God's favor."
https://www.instagram.com/p/CAOEyzkFnBq/
Slash Electric is Amber Rose and AE's only child together. Sebastian is Amber's son with her ex-husband, Wiz Khalifa. Amber Rose recently celebrated motherhood by having a tattoo of her kids' names posted on her forehead. Some criticized the celebrity mom for her body art, but the tattoos were Amber's way of publicly showing that there is nothing she would not do for her children. Stay tuned for more Amber Rose family news!
Photo: Alexander "AE" Edwards/Instagram