Kevin Hart celebrated his birthday with his wife and kids. The comedian spent the day on the family's yacht.
"Today was a good day," Eniko Hart told her Instagram fans. Kevin Hart's wife also shared a series of pictures that showed her having fun with her husband while taking a boat ride on the ocean. "Is this where you are having the baby," Chelsea Handler jokingly asked. Eniko responded to her friend with emojis that signified laughter.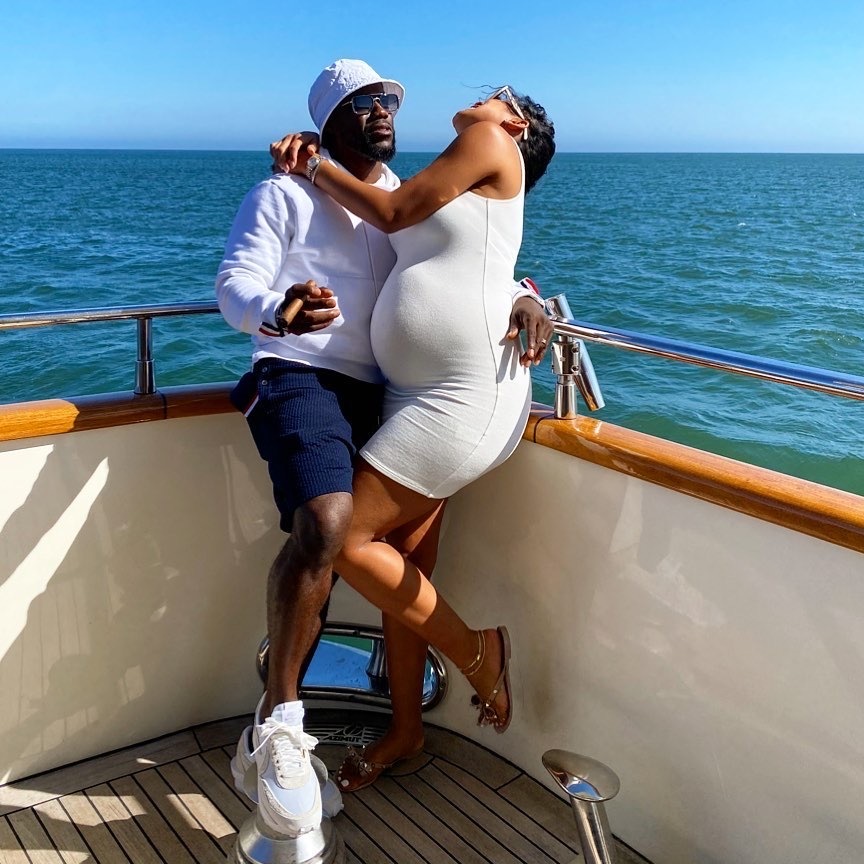 It was just last year that Kevin Hart was in recovery after a serious car accident during Labor Day weekend. The comedian underwent major back surgery that required him to remain at home for several weeks. Kevin recovered with his wife and kids by his side.
"In that [hospital] room was me, my wife, my kids, my brother, and my closest friends," Kevin said during a recent interview with Ellen DeGeneres. "My kids didn't want to go to school," Hart shared. "They slept with me day in, day out. My wife was on rotation with my brother, her mom came in, my mother-in-law was there. And you go, 'Wow. This is love. This is what real love and life is.'"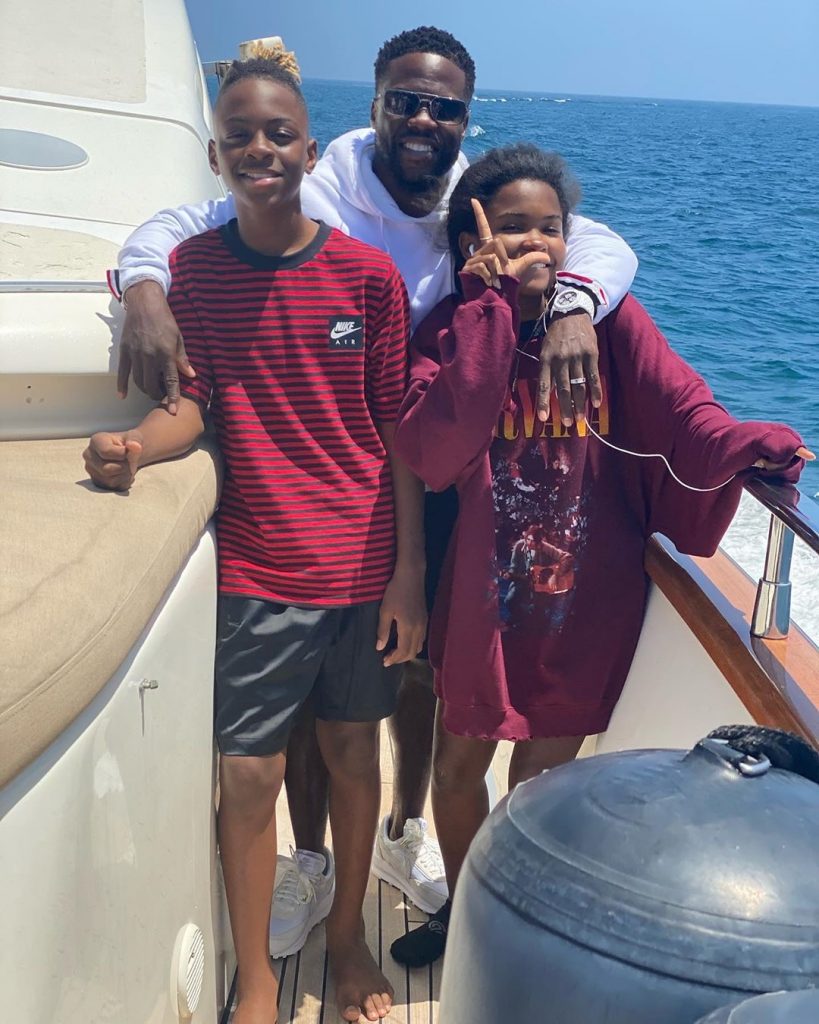 Kevin Hart and Eniko Hart are expecting their second child to arrive in the coming months. The couple's daughter will join their son, Kenzo, and Kevin's older children, Heaven and Hendrix, at home. Stay tuned for more celebrity family news!
Photo: Kevin Hart/Instagram