Former NFL star Ryan Clark gave a passionate, emotional speech on ESPN's Get Up when discussing a terrible experience with racism that his son, Jordan Clark went through.
Jordan Clark, a freshman cornerback at Arizona State University (ASU), took to Twitter to describe the June 17 incident, where he and his teammates Nolan Matthews and T Lee were called the N-word by a customer while waiting for food at a Whataburger. The manager on the scene then threatened to call the police on Jordan and his friends. Jordan's account of the incident reads:
"Tonight my teammates and I decided to get dinner from Whataburger. Due to the pandemic, the inside was closed, and the drive-through was the only way to get food. My teammate approached a car with a White woman in it and asked her if she would mind ordering our food for us. We told her we'd pay, but she said she was in a hurry. So we waited for the next car and asked a younger White guy to do it for us. He had no problem with it, and we gave him the money," wrote Jordan. "We sat on the wall far away from the window and waited. The woman that we asked initially eventually got to the window, and proceeded to roll her window down to ask what our problem was."
"We were sitting on the wall. She then filed a complaint with the manager saying that we harassed her, and he comped her meal. She then turned to us, and said in a vindicated voice; 'THANKS FOR THE FREE FOOD N—!' The store manager gave her the food, and she began to drive off while saying 'BYE N—.'The manager was unfazed," continued Jordan. "He didn't bat an eye or think twice about what he had heard. He didn't apologize to us for it happening or show any sympathy at all. He was quick to condemn us, and tell us we were wrong. Quick to threaten us, and say he'd call the police."
Read please. @Whataburger pic.twitter.com/W6LVSqlm0N

— Jordan Clark (@Jclark21_) June 17, 2020
On ESPN's "Get Up," Ryan Clark was moved to tears when he spoke about the incident, saying that he was grateful that his son was still alive, noting that if the woman had a gun, she might have killed Jordan and his teammates and got away with it. He also promised to do a better job of educating his son.
"I'm playing out a scenario of if this woman would've had a weapon and she could easily say that these 3 young Black men were threatening her… I believe that if that woman pulls a gun on those young men and that woman pulls the trigger, I believe that she's never punished," said Clark. "I believe that justice is never served. And, even if justice is served, it's not enough to bring my son back."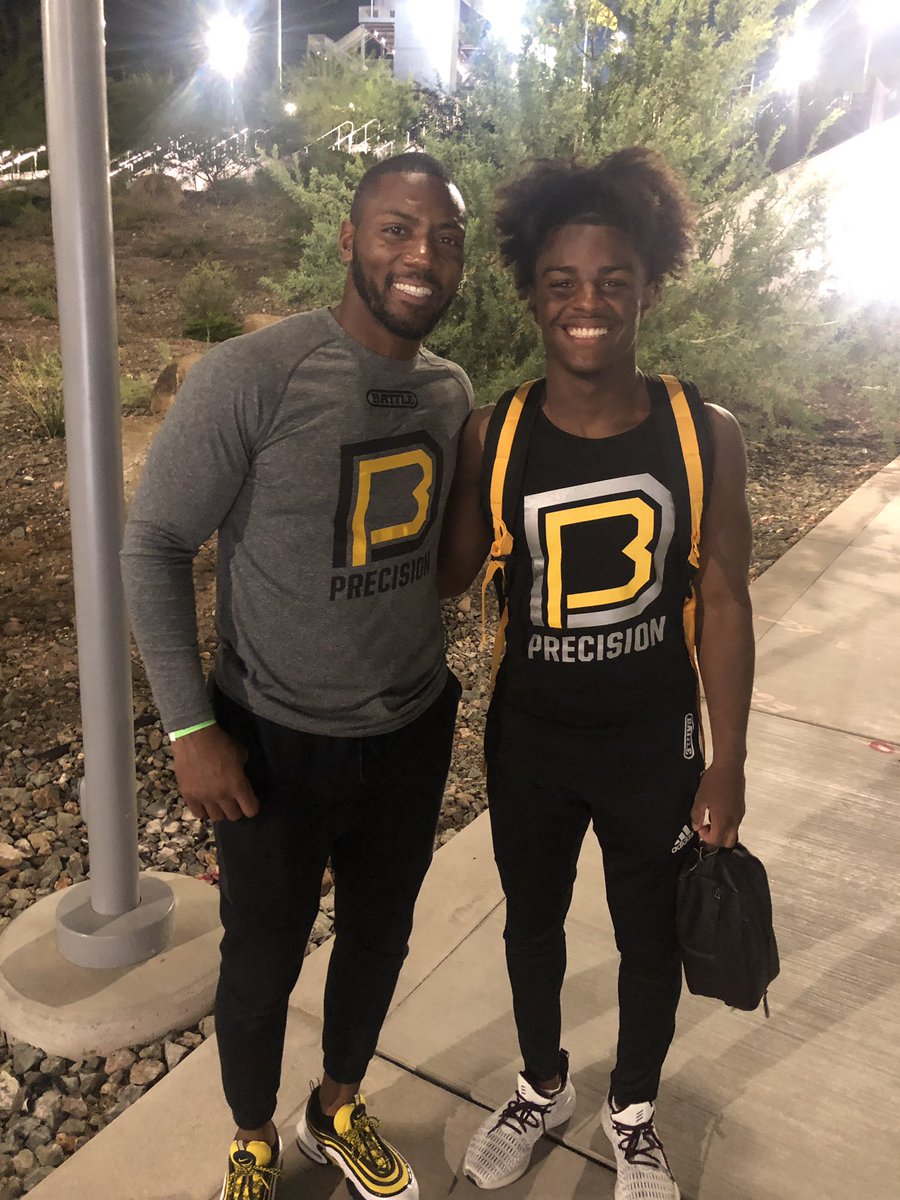 "This isn't just a fear for me every day, this has been a fear for Black people forever," continued Clark. "If something would have happened to him, it would have broke me. So for me, I have to do a better job of educating him, and I have to protect him."
The President of ASU, Michael Crow, and Whataburger have made statements regarding the incident, with both of them saying that racism will not be tolerated.