Keyshia Cole and her family are not letting anything get in the way of them having a good time. The celebrity mom recently accompanied her boyfriend, Niko Khale, and her kids on a bike ride.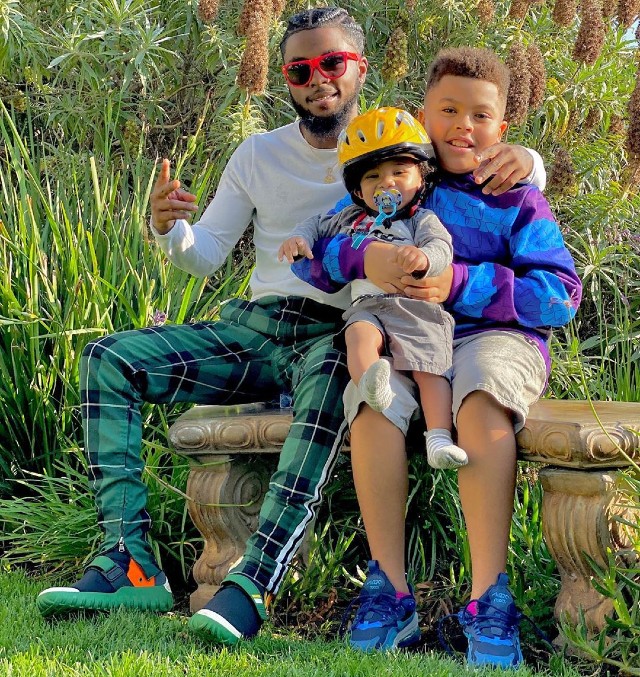 Keyshia and Niko's son, Tobias, was definitely ready for his ride on the biking trail. The youngster enjoyed the trip with his dad who ensured that little Tobias had a helmet and all the other gear necessary to make the adventure safe.
"Loving the family bond," one fan wrote online after watching a video clip of Niko and Tobias enjoying the trail. "Memories to cherish," the social media follower added.
This year marked the first time Niko Khale celebrated Father's Day as a dad. Keyshia Cole gave her boyfriend a cake for the holiday that featured precious moments between Niko and Tobias.
"Happy very first Father's Day," Keyshia wrote to her boyfriend. "This one is a special one," the celebrity mom shared. "@tobiaskhale is the most awesome baby," Keyshia said of her youngest son. "I see so much of me in him … And I see a lil bit of you in there, too," Cole wrote to her boyfriend.
Tobias is Niko Khale and Keyshia Cole's only child. Keyshia also has a son named Daniel Gibson Jr. from her marriage to Daniel Gibson Sr. Stay tuned for more celebrity family news!
Photo: Niko Khale/Instagram