Lil Wayne's kids celebrated him in a big way on Father's Day. The celebrity father was surrounded by all of his sons and daughter who gifted him with balloons and other presents.
"I love you so much dad," Wayne's daughter, Reginae Carter, wrote online. "Thanks for being my personal hero," the young adult continued. "Most don't know all of your powers and how strong they really are … the most powerful one is being my Father."
Several fans praised Reginae for her heartfelt message to her dad on Father's Day. "You really don't play about your dad," one social media follower said in response to Reginae's Instagram post. Other fans asked for an updated picture that showed Reginae and Lil Wayne together.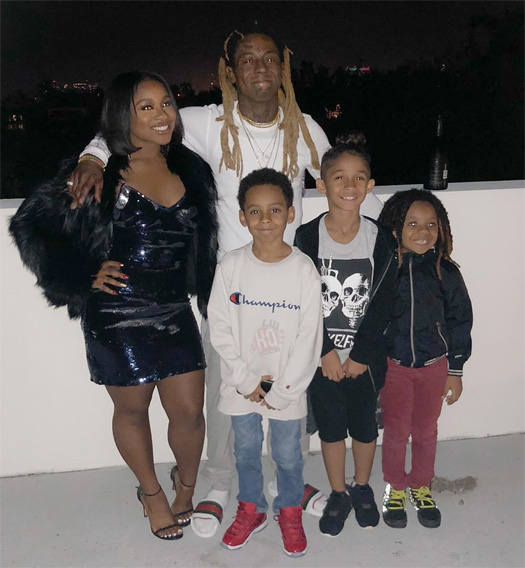 It was just a few months ago that Reginae penned a sweet message to her dad in honor of his birthday. "I actually get excited for your birthday because it's so hard to get you something but I always find the best gifts for you that you use on a regular basis and it makes me so happy," Carter wrote online.
"I love you so much father," the young adult exclaimed. "Not only are you talented but you're so intelligent and wise."
Lil Wayne has three sons – Dwayne, Kameron, and Neal – in addition to his daughter. Stay tuned for more celebrity father news!
Photo: Reginae Carter/Instagram