Texas Southern University, TSU, an HBCU located in Houston, TX, is honoring the memory of George Floyd in a big way by offering his six-year-old daughter, Gianna Floyd a full scholarship to attend the university should she choose in the future.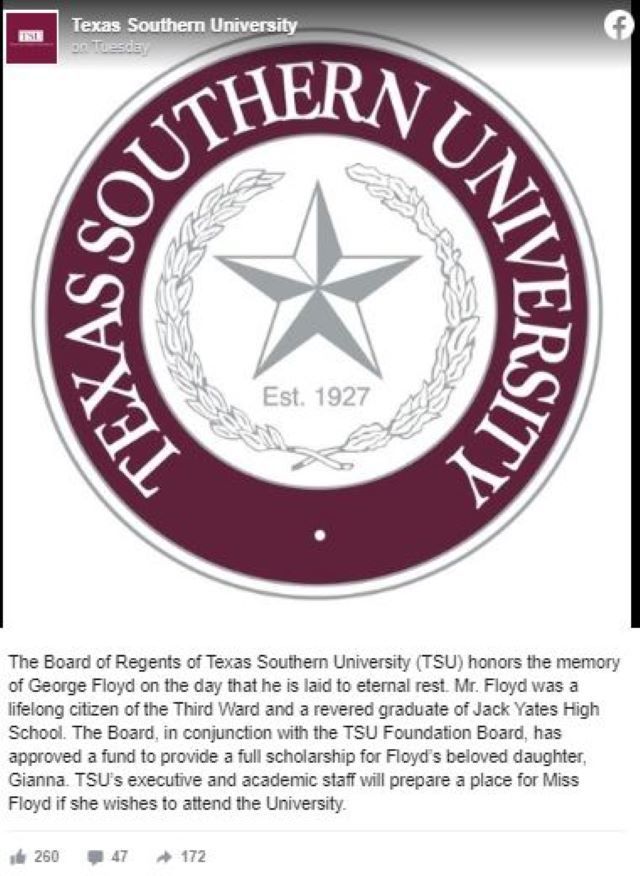 "This Board is committed to education and understands that a college degree is one of many powerful steps toward a productive and successful life," said Albert H. Myres, chair of the Board of Regents in a statement. "We know that this gesture cannot take the place of her dad's loving presence, but we hope that it will contribute to easing her journey through life."
Gianna and her mother were recently interviewed on Good Morning America and when asked what she wanted people to know, she simply said that, "I miss him."
Roxie Washington, Gianna's mother, told the popular morning news show that Floyd wanted Gianna "to have the best" and TSU would like to embrace that desire by offering "an educational pathway for his daughter."
According to the TSU chairman, Gerald Smith, the scholarship for Gianna will be privately funded.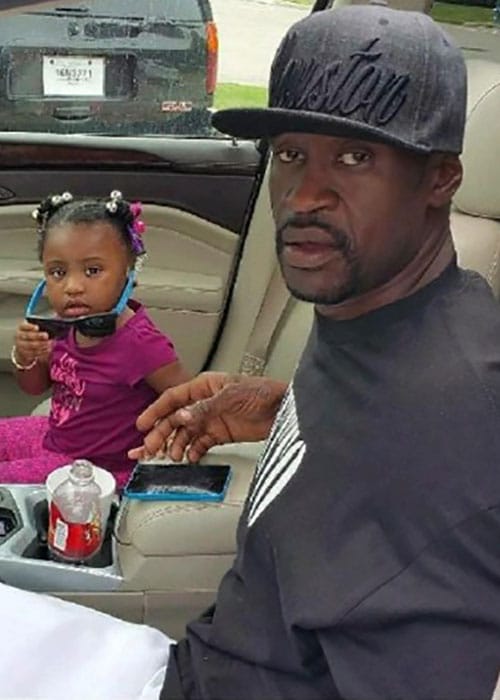 George Floyd was killed on May 25, 2020 in Minneapolis, MN when a white police officer, Derek Chauvin, knelt on his neck for almost nine minutes while Floyd was handcuffed, repeatedly saying, "I can't breathe."
Floyd's death triggered demonstrations and protests in all fifty states and around the world against police brutality, racism, and lack of police accountability. Floyd was laid to rest on June 9, 2020 in his home town of Houston, Texas.