Emmitt James "E.J." Smith IV, son of NFL Hall of Famer Emmitt Smith, took a stand, or rather, a knee at his high school graduation ceremony, kneeling during the National Anthem.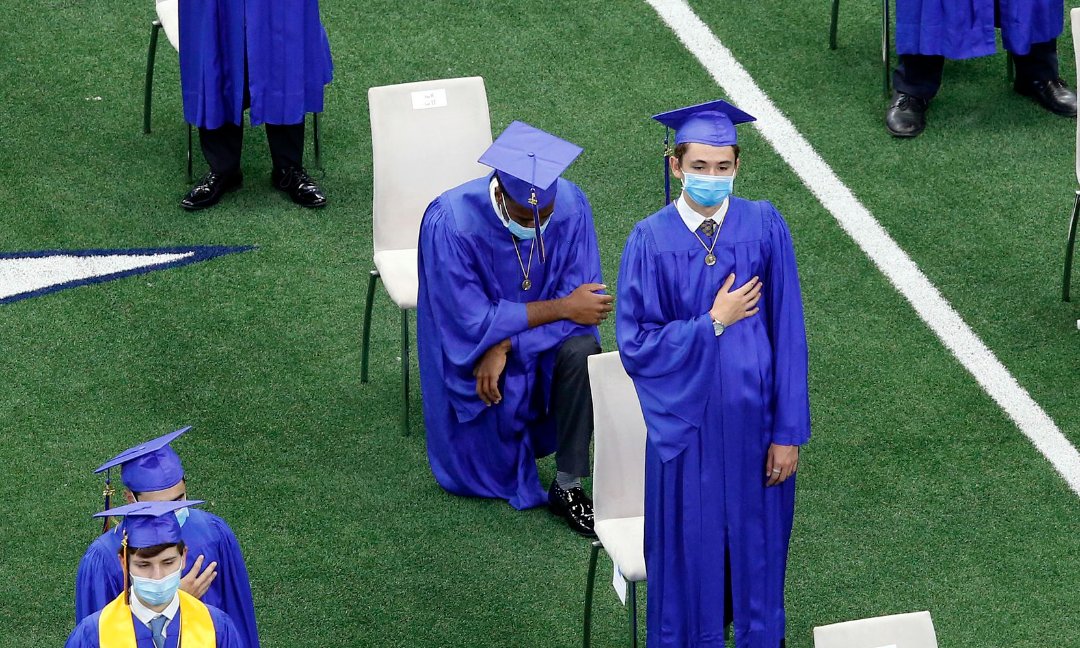 A running back like his father, 18-year-old E.J. Smith recently graduated from the Jesuit College Preparatory School in Dallas, Texas, and will be attending Stanford. E.J.'s high school's graduation ceremony took place at AT&T Stadium and when the National Anthem played during the ceremony, E.J., along with a few other students, knelt instead of standing. In a statement, E.J. said: "I chose to kneel in recognition of the injustice that so many have suffered both past and present."
E.J. Smith's statement comes around two weeks after the death of Black Minnesota resident George Floyd, who was brutally murdered by Minneapolis police on May 25, when an officer knelt on his neck for about nine minutes. Four officers were fired for murdering Floyd, and the one who was filmed with his knee on Floyd's neck was charged with murder and manslaughter, along with the other three former officers. In the weeks since then, protests against police brutality and systemic racism have spread around the country and the entire world.
E.J. Smith was proud to kneel to recognize racial injustice, and his family was also quite proud of him on his graduation day, posting congratulations on social media. In one post, E.J. took a picture with his father, his mother Pat, his younger siblings Skylar and Elijah and his half-sister Rheagen Smith, who Emmitt had with his ex-girlfriend Hope Wilson. Emmitt wrote in the caption: "We are all so proud of you E.J.!! Congrats on your graduation from @jesuitdallas! Your hard work in the classroom and on the field paid off and big things are in store for you!! 🎓🏈 @stanford here we come! 🌲."
https://www.instagram.com/p/CBL0rIMjoTe/
Photos: Instagram